words & images_Nick DePaula
Kevin Durant, no matter how many times he tries to tell you otherwise, has arrived.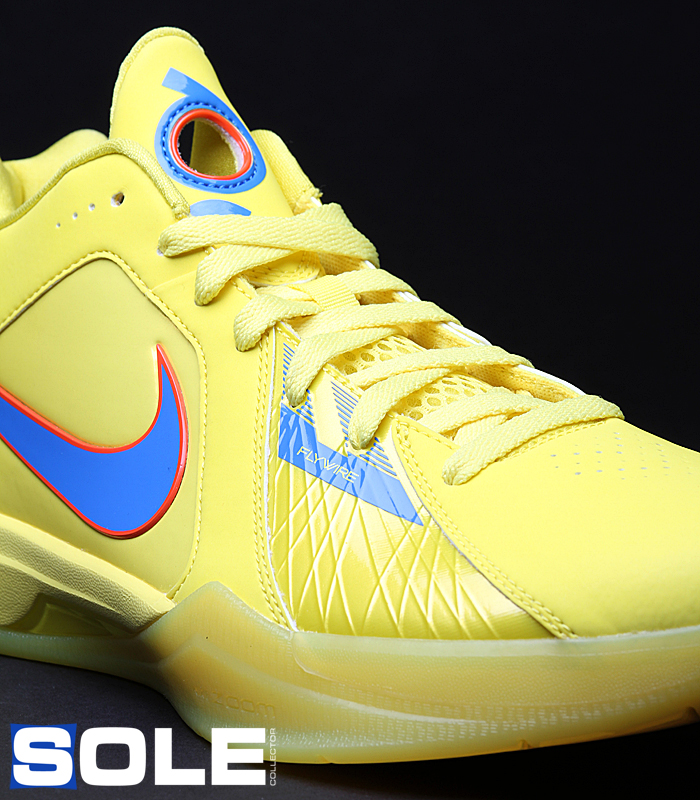 This year on Christmas Day, he'll join Kobe Bryant and LeBron James with a special "Christmas" edition of his own signature shoe, as he'll break out the brightest shoe of his career on Saturday against the Denver Nuggets.
"It's basically this year's Creamsicle. We'll let him decide what that's called, like he did with the Creamsicle," explains Leo Chang, Nike Basketball Design Director. "He just made that up on the spot, so he'll probably end up naming it whatever he wants it to be called."
As for the colorway itself, Chang helps to explain that he simply wanted to get as loud as possible. "He always loves bright, super bold colors on the shoes, and we wanted to play off of the yellow in their uniforms, and still have the team orange and photo blue in there to hook up as well," he begins. "Using the fourth color in their palate was the goal, and we haven't really used that color too much so far. We wanted to really blow that out, and we also used yellow 3M through the whole upper, and he loves that."
While KD's bright and all-reflective shoes may not be too important to the general public that'll be watching on Christmas Day, Nike Basketball knows they're making quite a statement in showcasing Durant through his footwear. "I think it shows that he's arrived, because the other two guys will wear their special shoes on that day as well," points out Charles Terrell, Pro Basketball Nike Field Representative. "He'll be showcased as well, and it's kind of his coming out party. It's our way of launching him internally, and saying, 'Hey, he's our guy and he's prominent on holidays too.'"
You can look for KD's coming out basketball party in the yet-to-be-nicknamed-but-for-now-known-as "Chrismas" Zoom KD3. And yes, just like last year's Creamsicle showcase, Durant and his Thunder teammates all plan to wear them.