words_Brandon Richard
Christmas Day is perhaps the biggest and most anticipated on the sneaker calendar. Several players across the league show off Christmas-themed sneakers, while others debut brand new models. Making the most headlines this year has been Nike's releases for Kobe Bryant, LeBron James and Kevin Durant.
Also making a mark is Dwyane Wade, who debuted the upcoming Air Jordan 2011 on the court. Chinese Brands PEAK and ANTA even got in on the action, while adidas showcased new Dwight and D-Rose signature colorways. Take a look at some of the footwear being worn around the NBA on Christmas Day.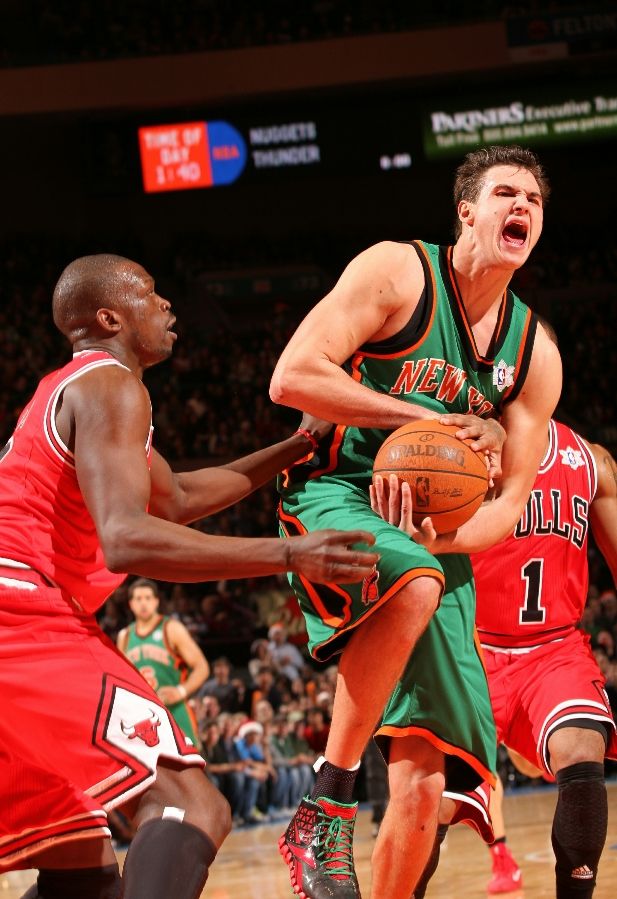 New York Knick Danilo Gallinari attempts to retain possession in his Christmas Reebok Zig Slash PE.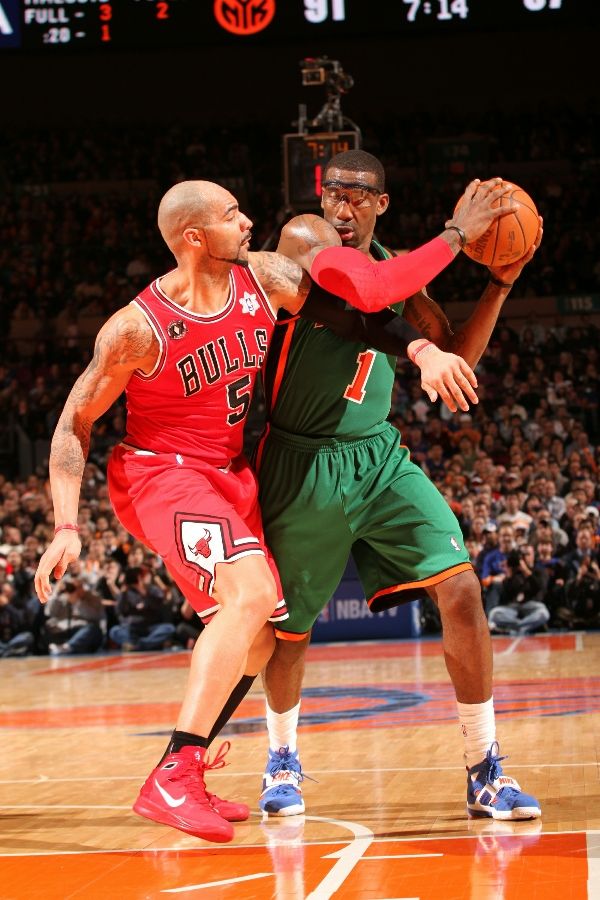 Carlos Boozer rocks a red-based colorway of the Nike Hyperdunk 2010. Unfortunately, nobody sent Amar'e a "Miami Hurricanes" Pro Combat Zoom Huarache Trainer to match his green Knicks uni.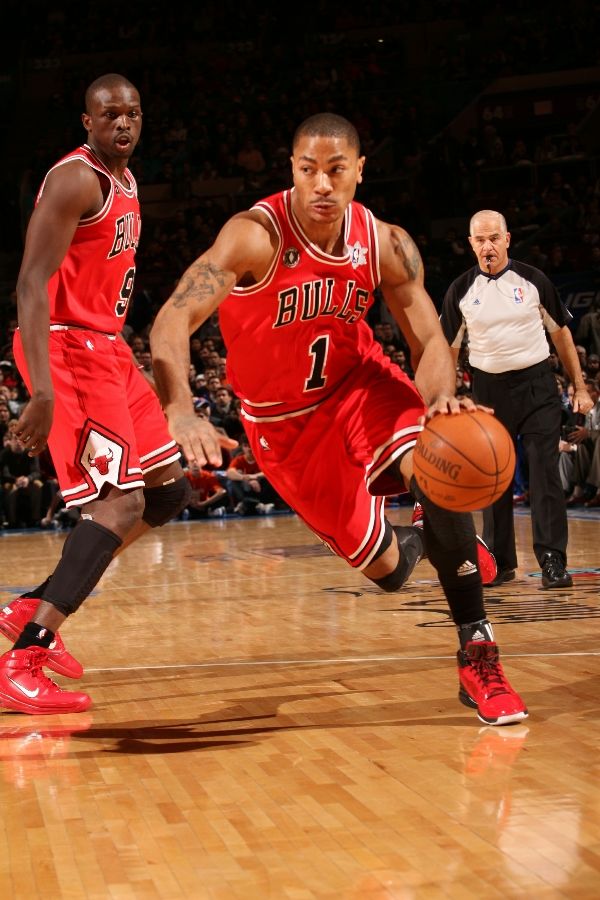 Derrick Rose drives by wearing his adiZero Rose sneaker in a red colorway.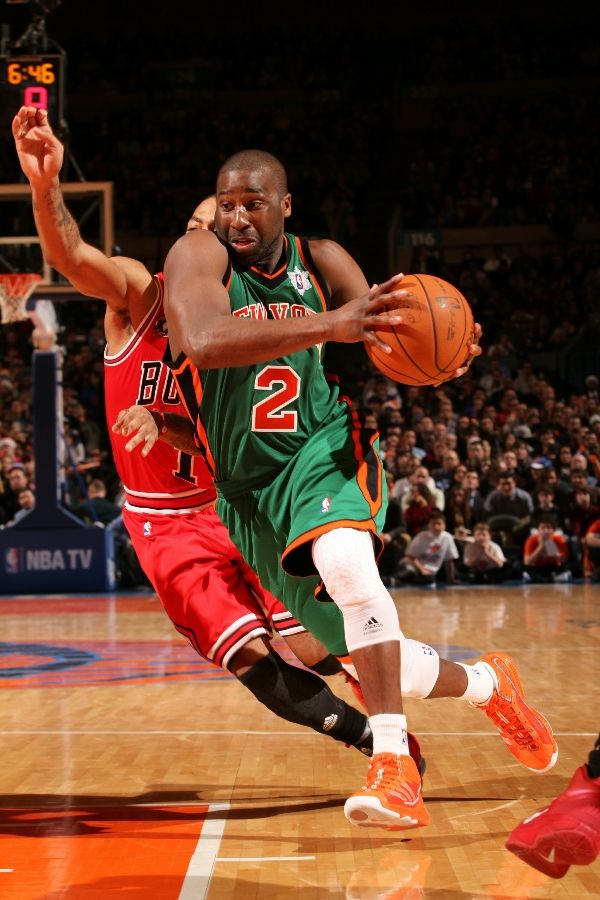 Raymond Felton drives in the adidas adiZero Infiltrate.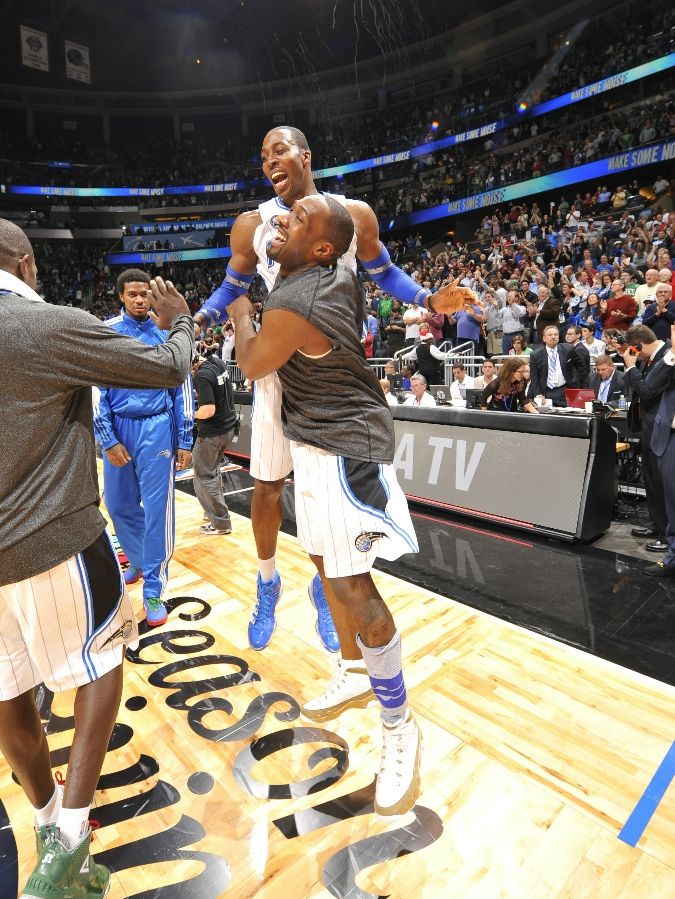 Gilbert Arenas brought back the Bin23 Air Jordan Retro 9 Premio for Orlando's win over Boston.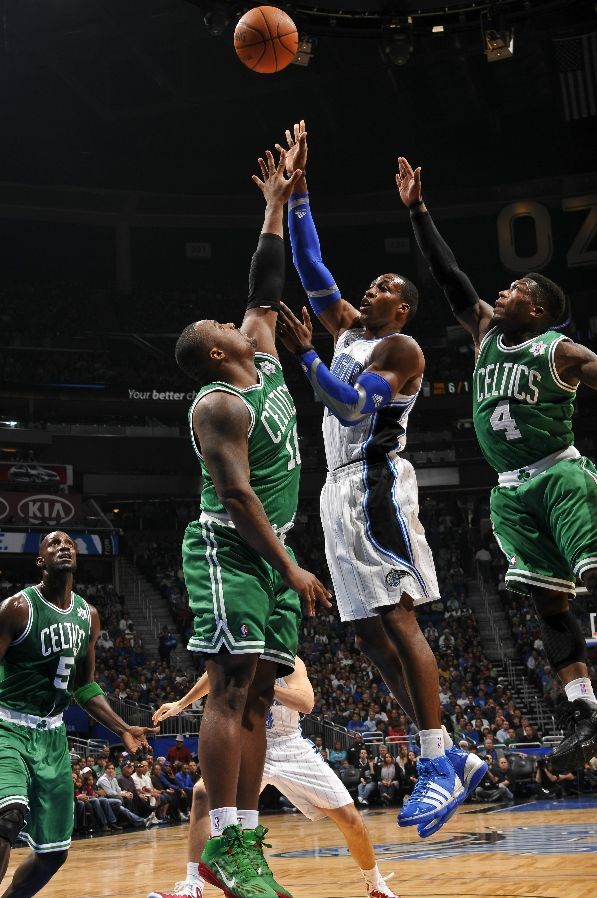 Dwight Howard debuted the "Bright Blue" adidas Beast Commander.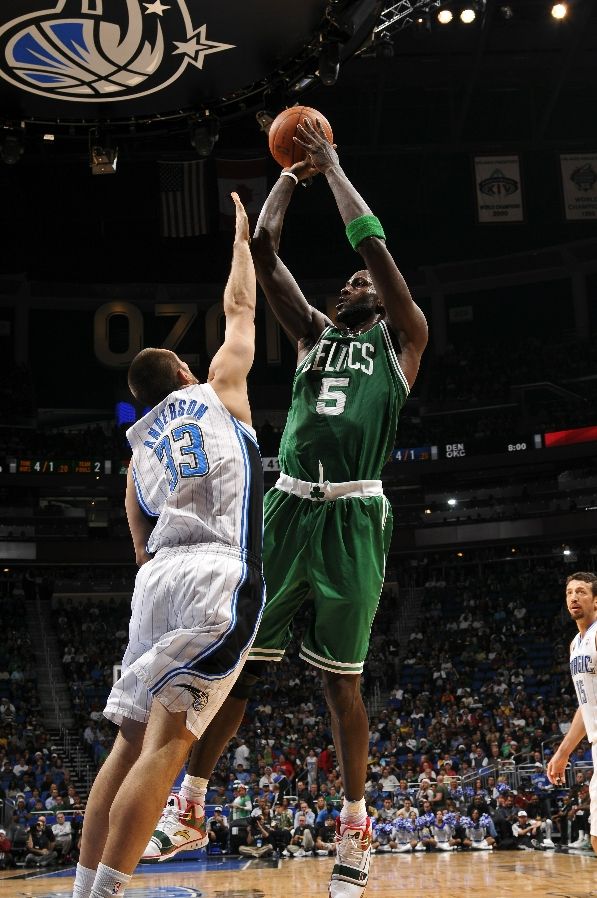 Kevin Garnett shoots in his ANTA KG1 Christmas PE.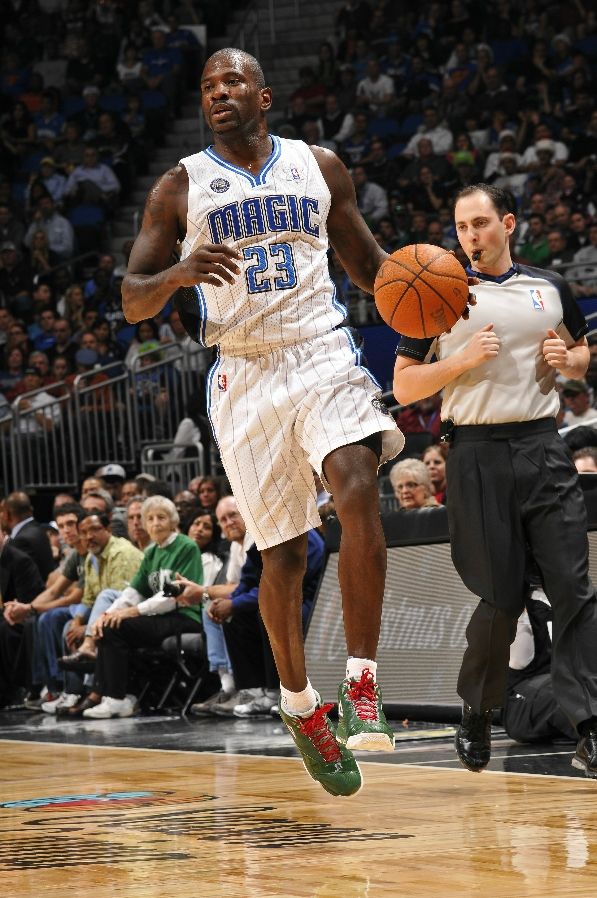 Jason Richarson looks to set up a play in a Christmas colorway of his PEAK JR1 shoe.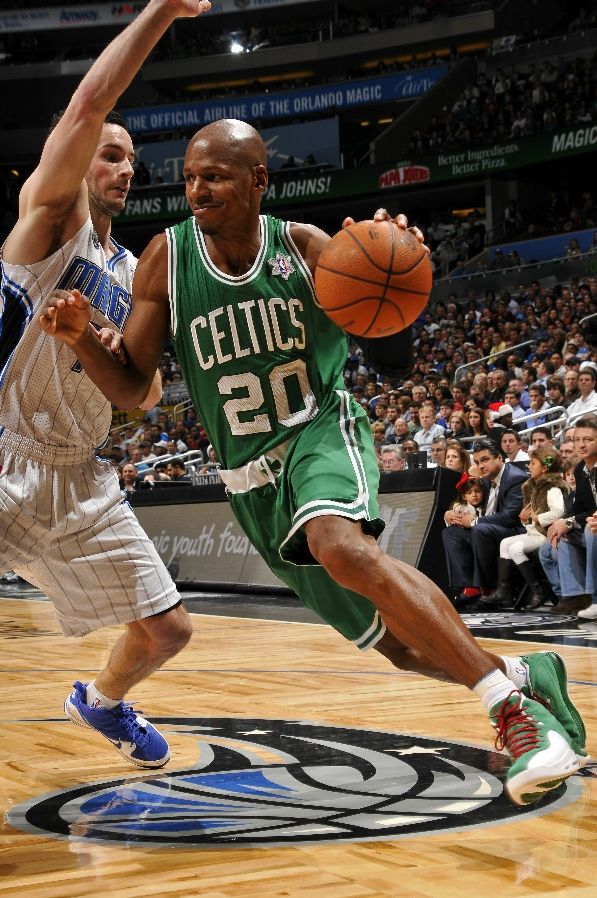 Ray Allen drives by J.J. Redick in the upcoming Jordan Hardcourt Classic, a sneaker inspired by the original Team One.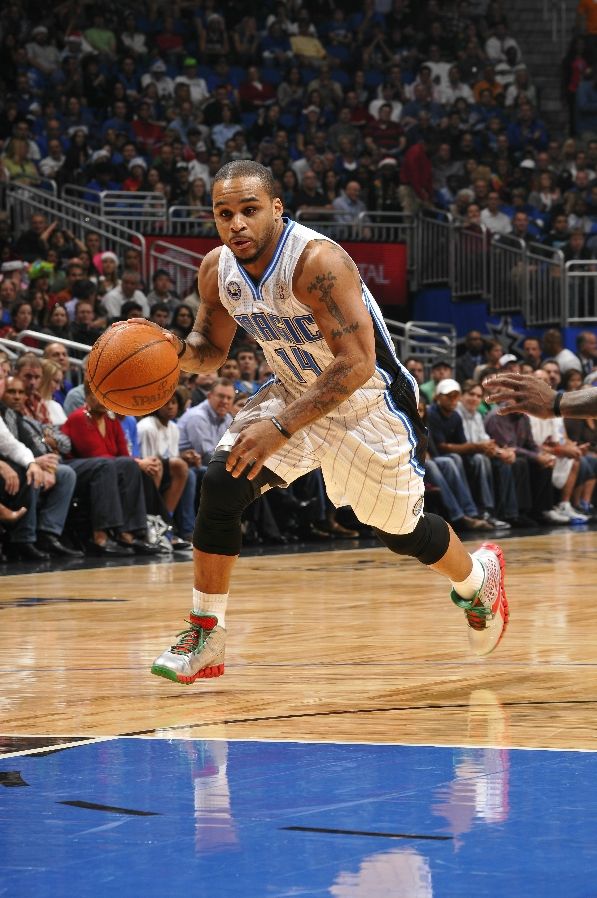 Jameer Nelson sparked the Magic rally in his Reebok Zig Slash Player Exclusive.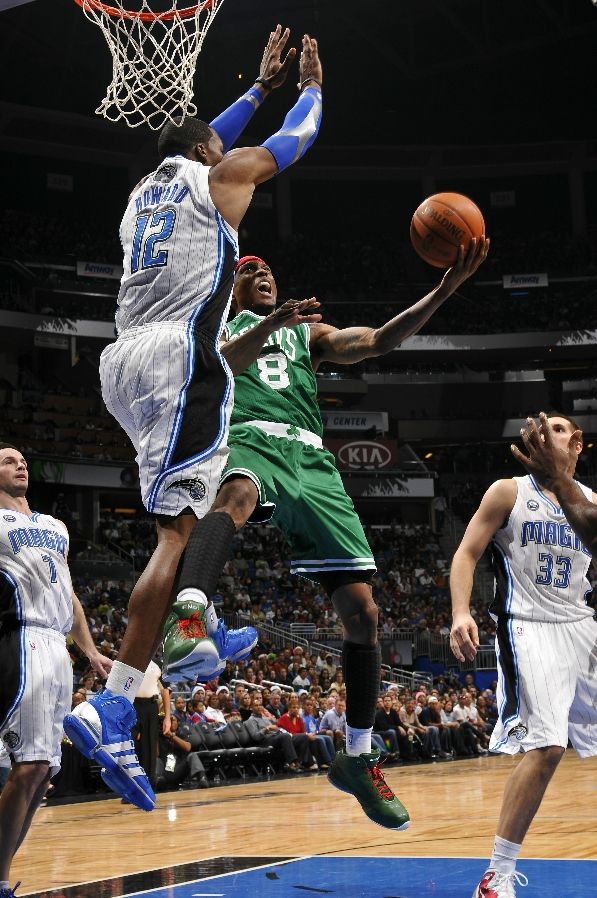 Marquis Daniels wears a Player Exclusive colorway of the And1 Renegade Pro Mid.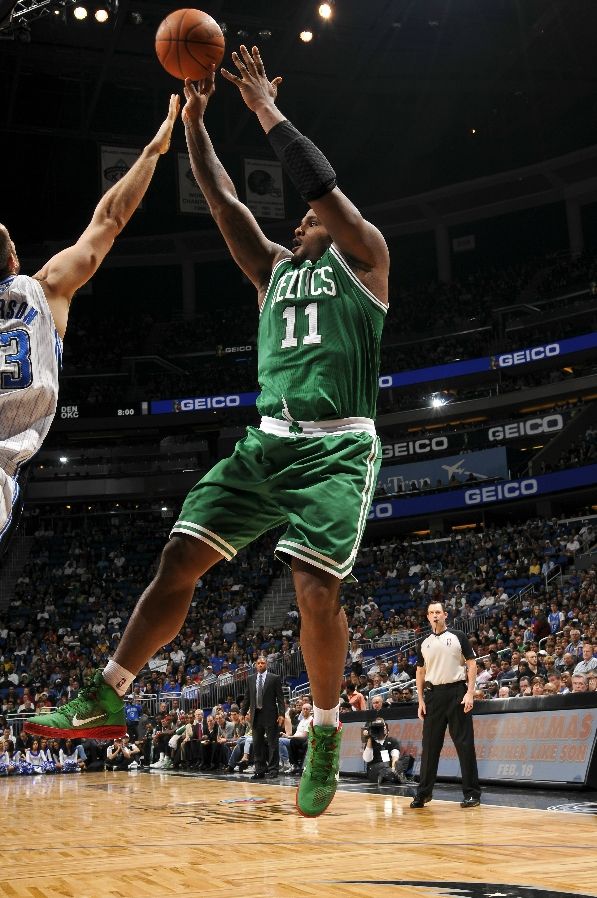 "Big Baby" Glen Davis shoots a jumper wearing the Christmas-themed Nike Zoom Hyperfuse.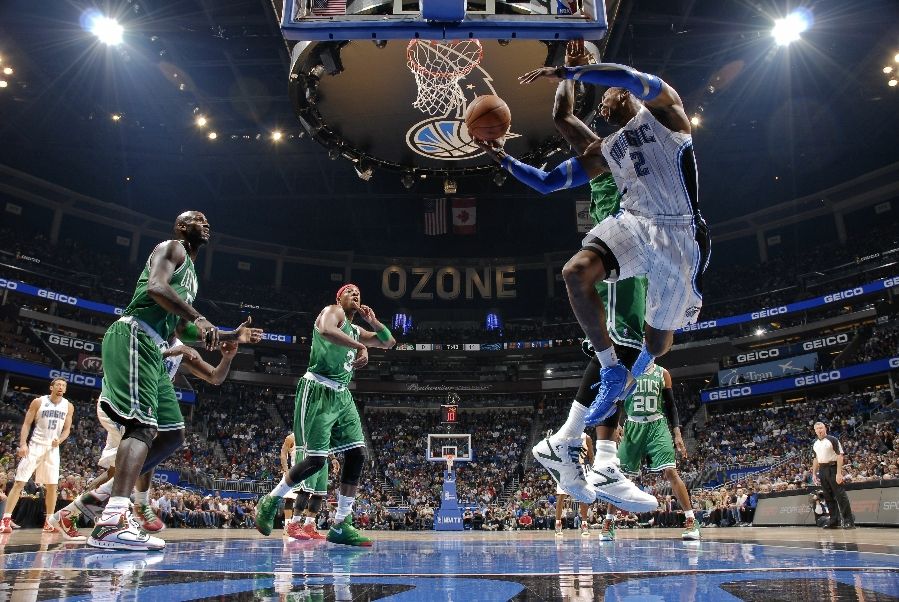 Shaq defends Dwight Howard in a Christmas colorway of his Li-Ning sneaker.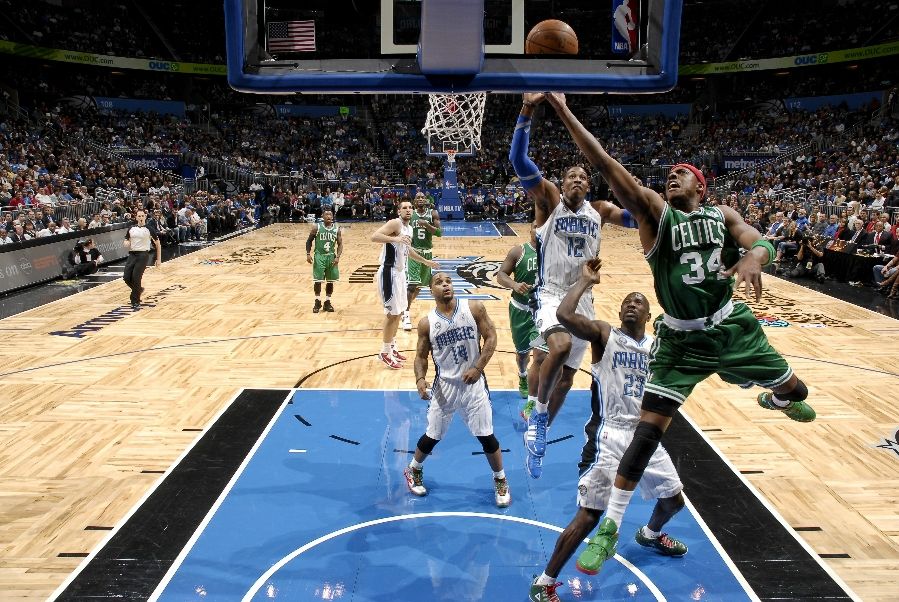 Paul Pierce attempts a layup in his Nike Air Legacy 2 PE.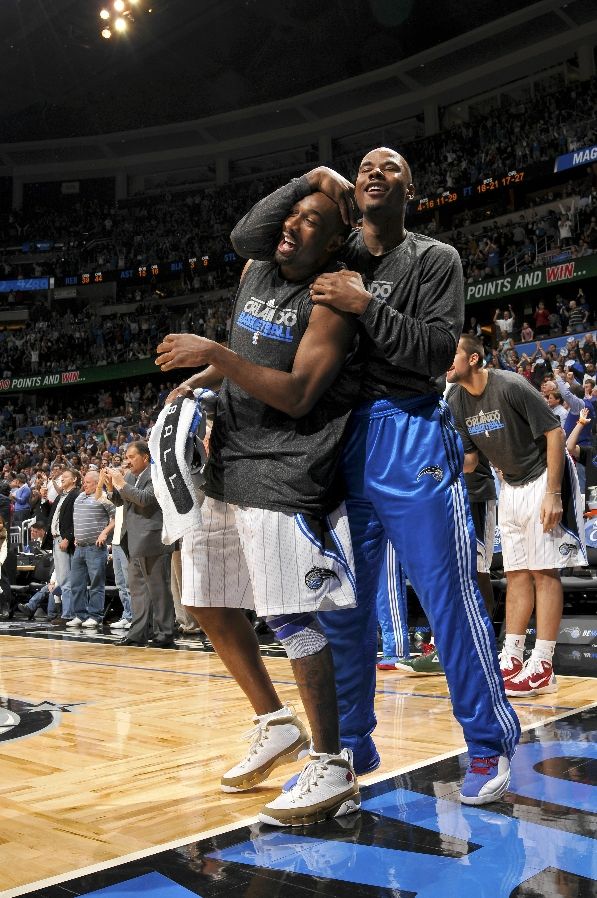 Quentin Richardson wears his own Jordan Alpha Team One Player Exclusive.
Courtside spectators at Staples Center wearing the "Christmas Day" Nike Zoom Kobe VI from the Venomenon Pack.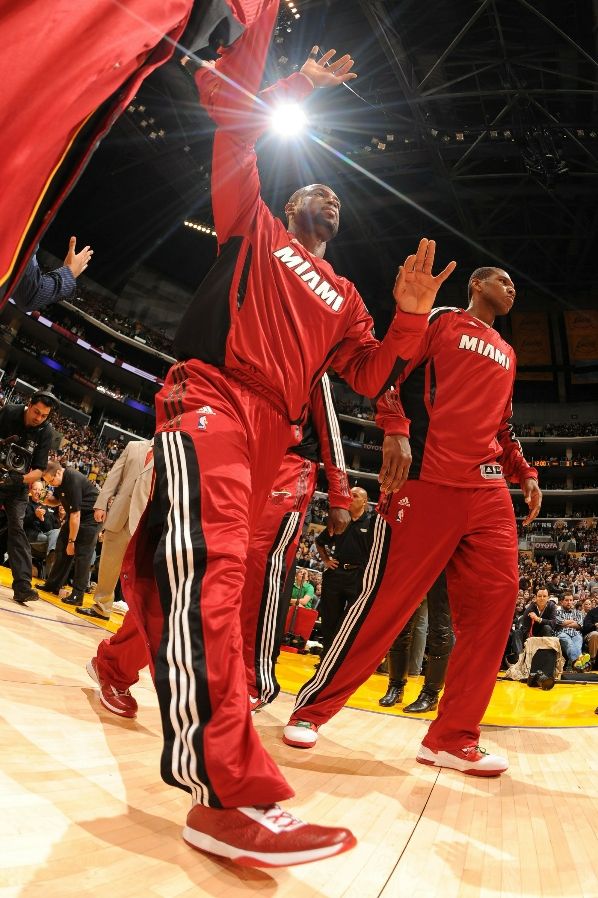 Dwyane Wade introducing the brand new Air Jordan 2011 in a Player Exclusive colorway.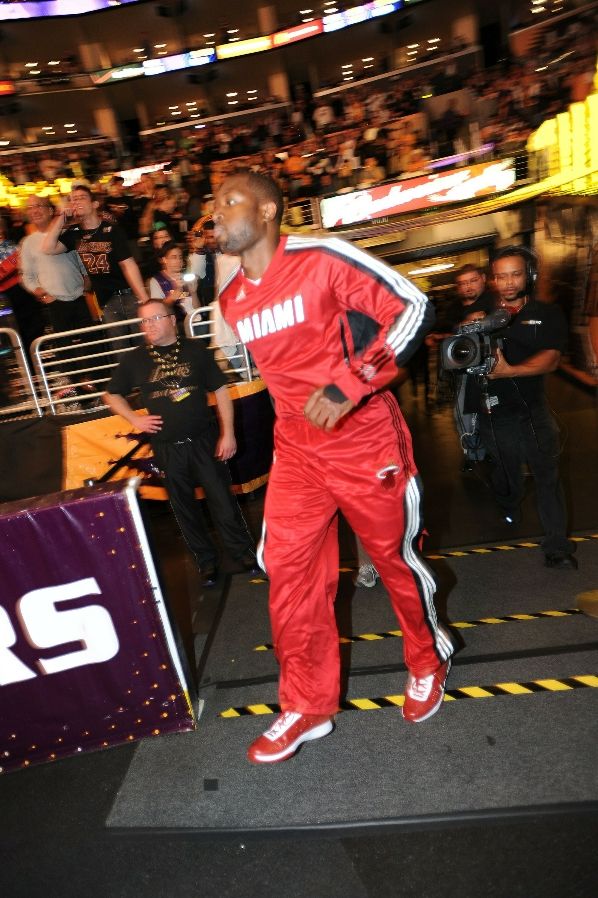 Another shot of Dwyane Wade's Jordan 2011 PE.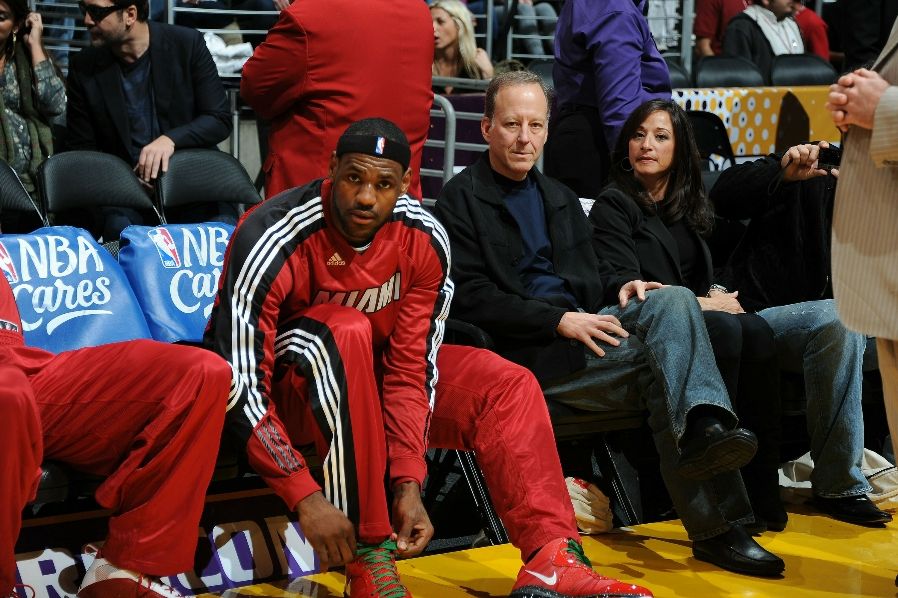 LeBron James is caught lacing his newly released "Christmas Day" Nike Air Max LeBron 8 V/2.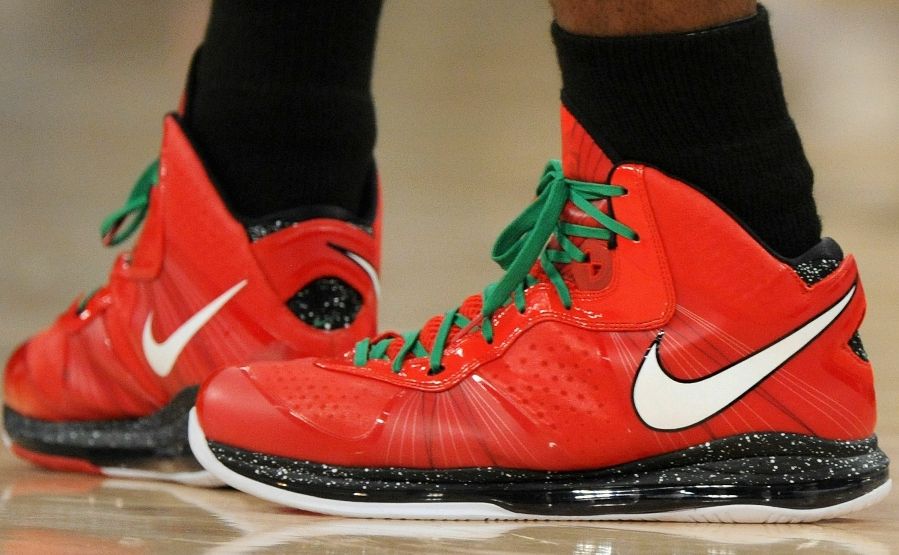 Close-up of LeBron's kicks on the court.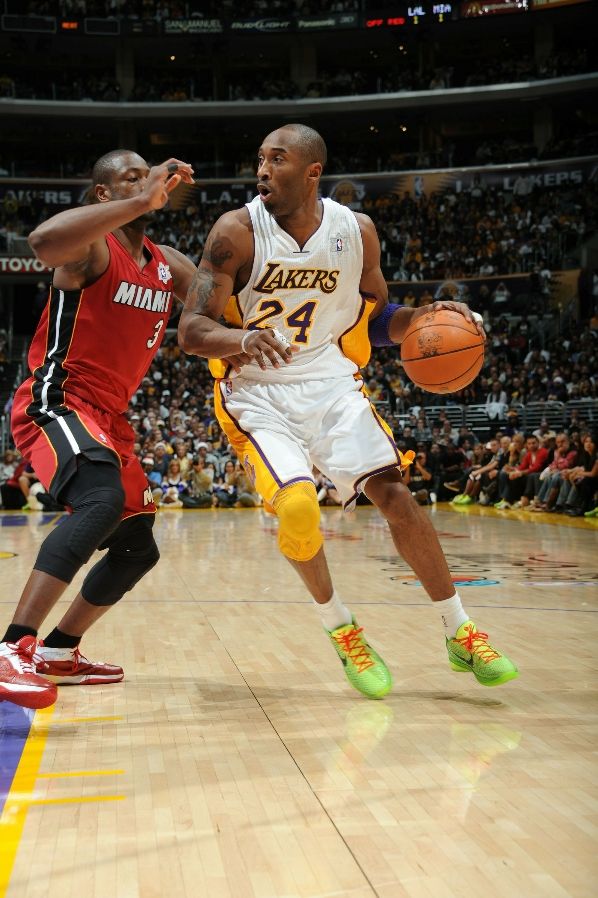 Kobe Bryant, wearing his "Christmas Day" Nike Zoom Kobe VI, posts up on Dwyane Wade, wearing the Air Jordan 2011.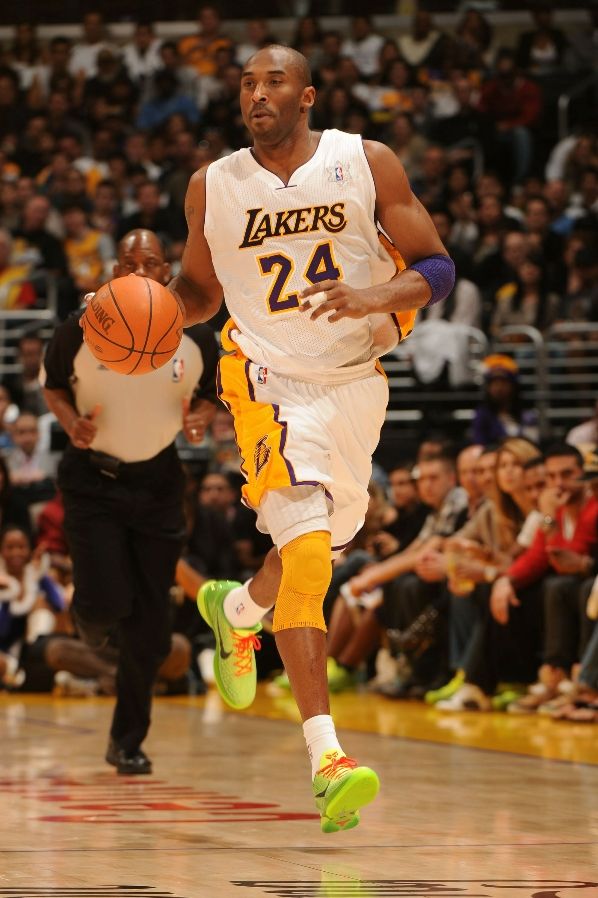 Another look at Kobe's new sneaker.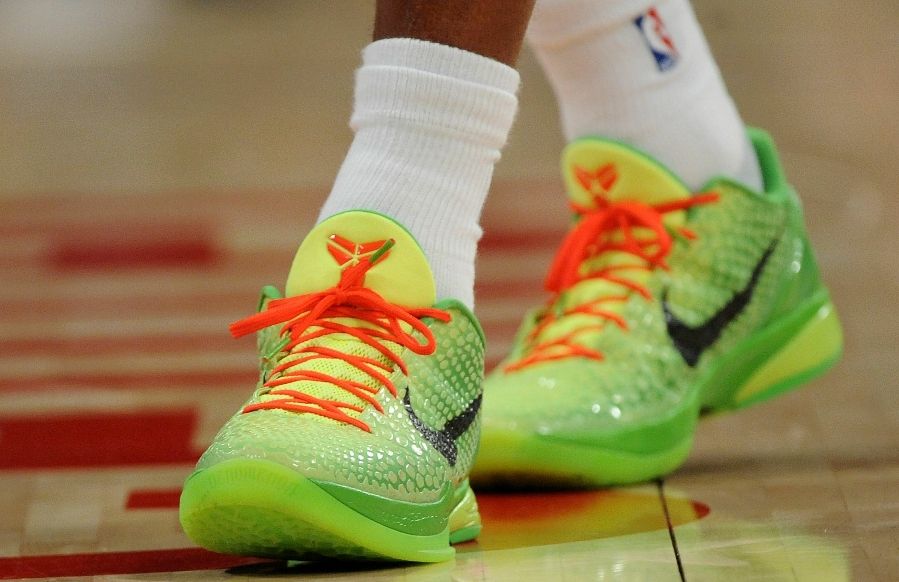 Close-up of Kobe's kicks on the court.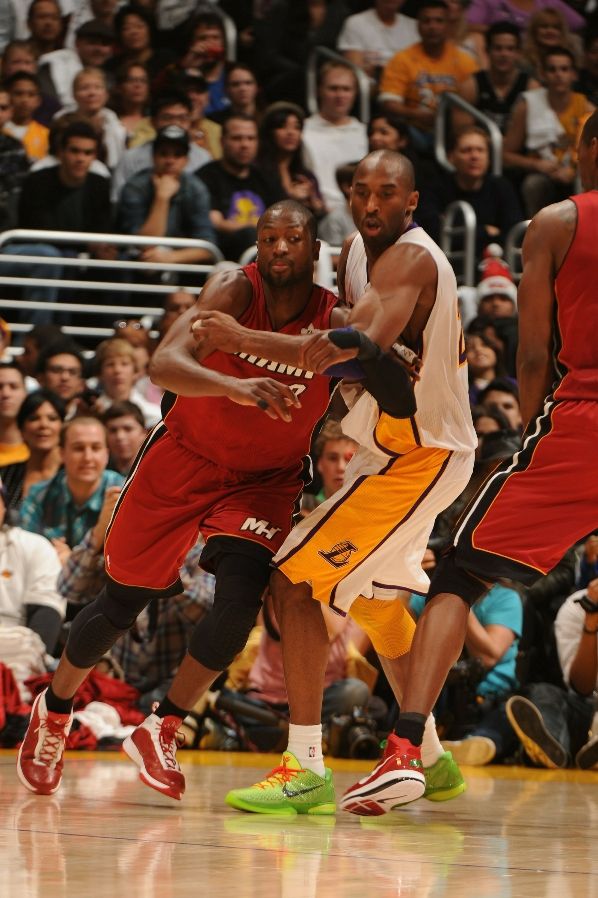 Wade and Kobe continue to battle in their new kicks.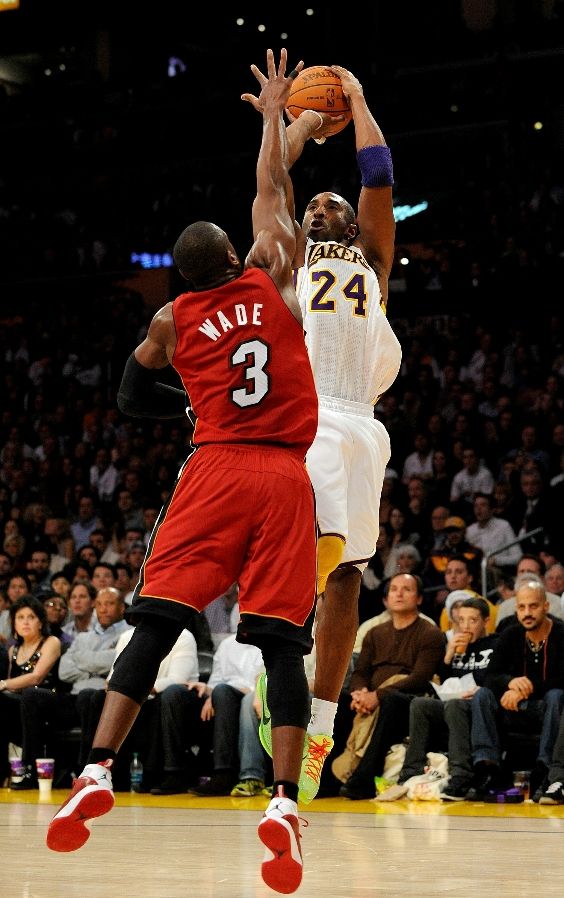 D-Wade vs. Kobe once again.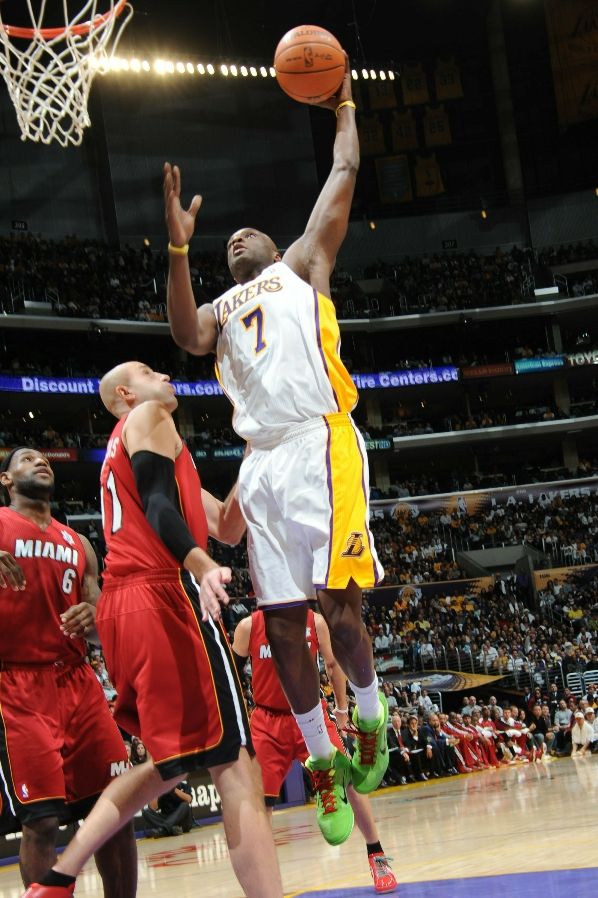 Lamar Odom throws it down wearing a Kobe-like "Christmas Day" Zoom Hyperfuse PE.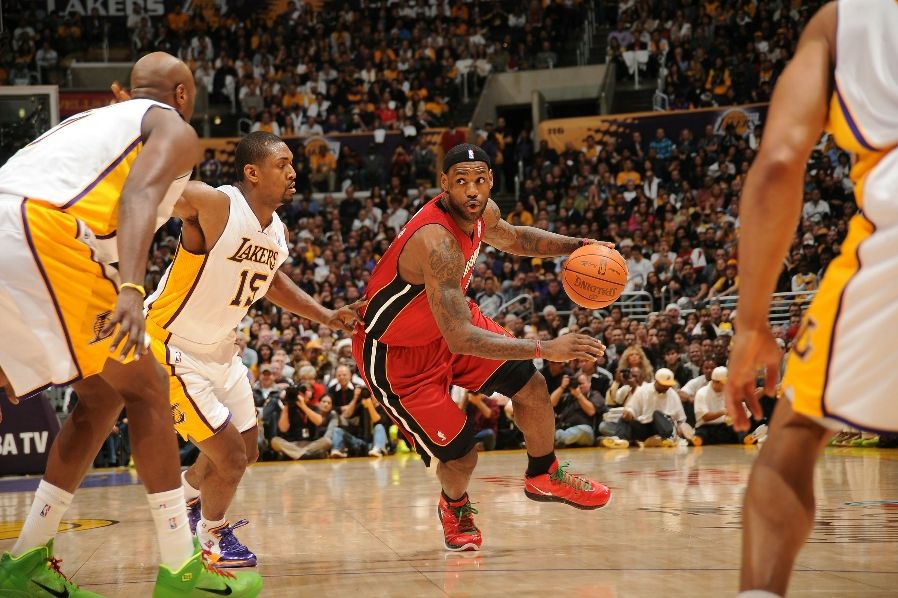 LeBron James in the Air Max LeBron 8 V/2; Ron Artest wearing Ball'N; Lamar Odom wearing his Hyperfuse PE.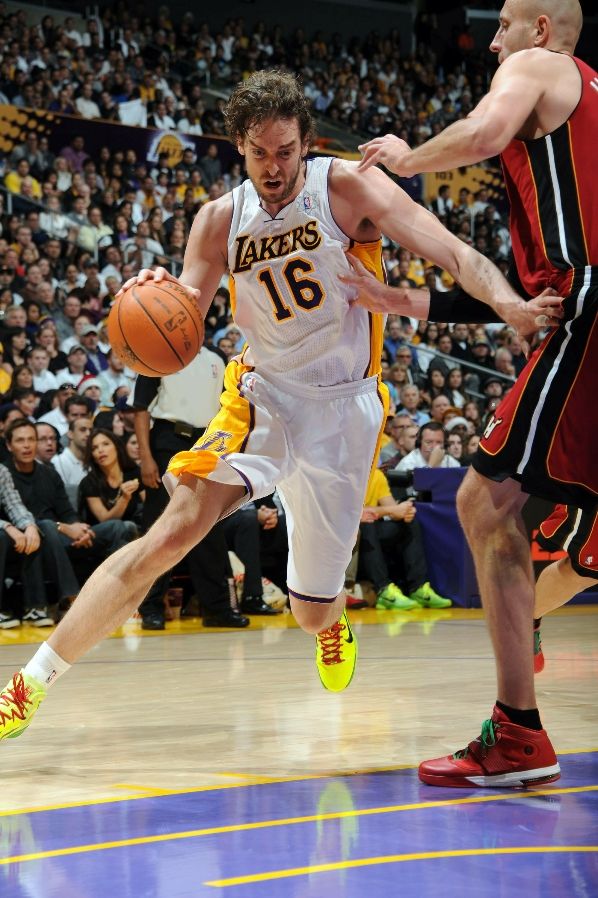 Pau Gasol tries to upstage Kobe with his "All Volt Everything" Hyperdunk 2010 PE. Zydrunas Ilgauskas defends in a red-based Zoom Soldier IV colorway.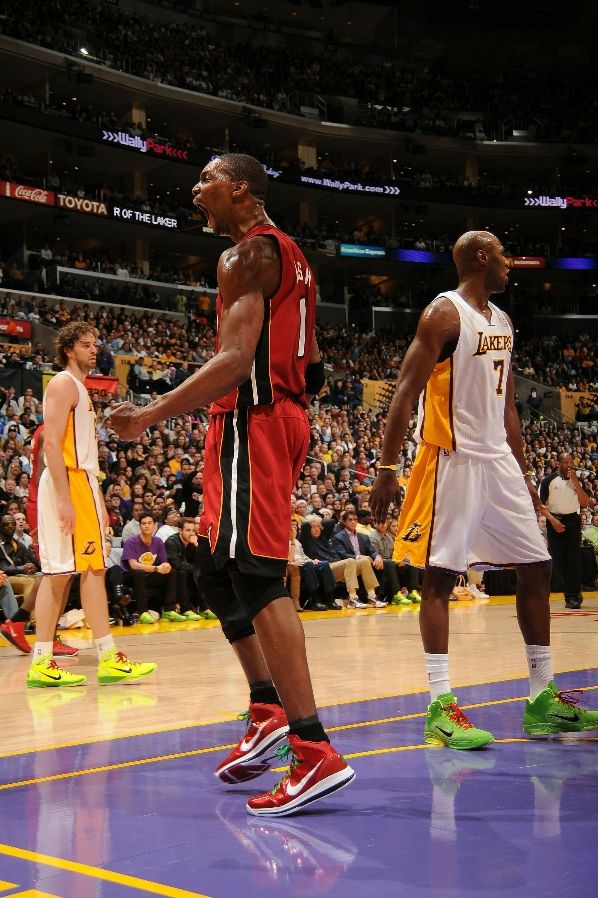 Chris Bosh is pumped up in his green-laced red Air Max Hyperdunk 2010s.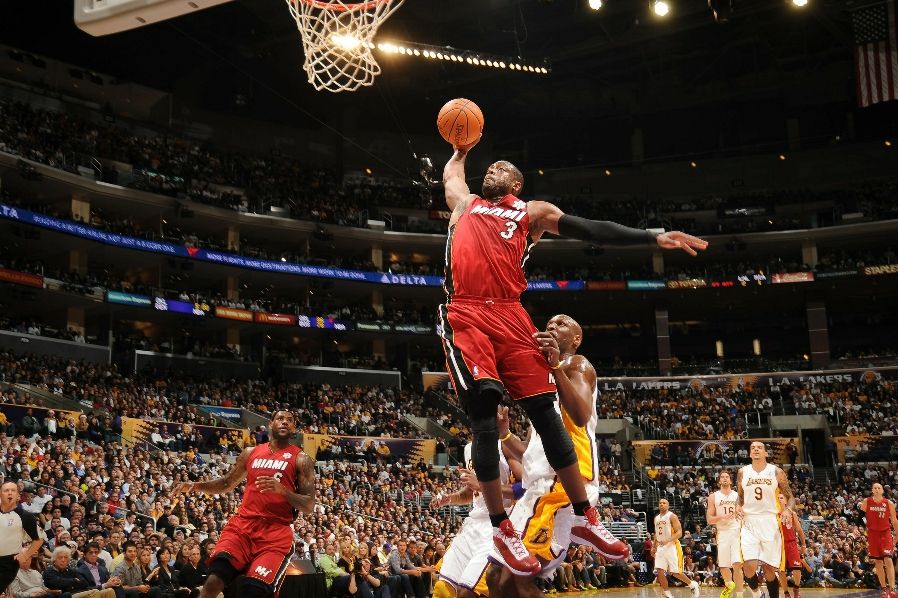 Dwyane Wade flies in the New Air Jordan 2011.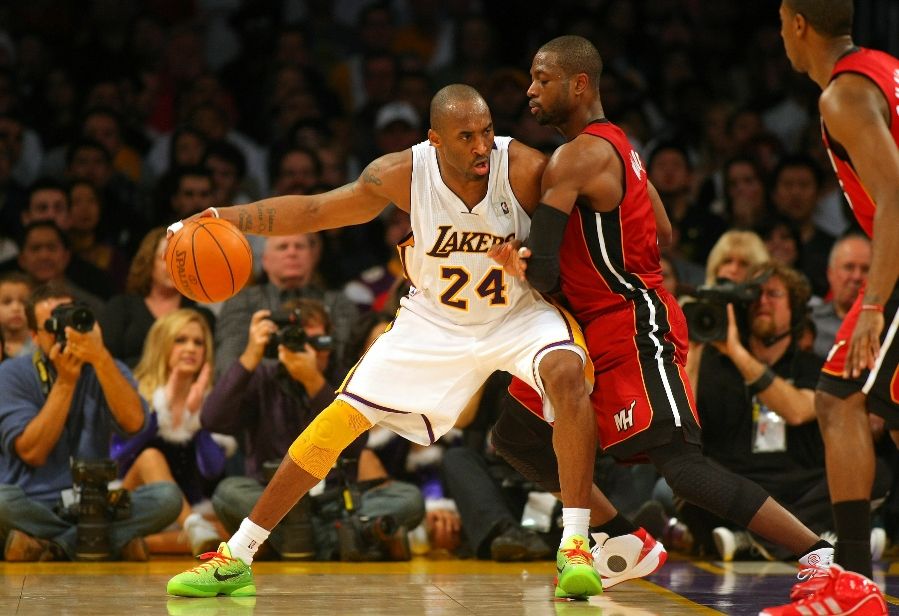 Not yet comfortable with the Air Jordan 2011? Dwyane Wade makes an early switch back to his Air Jordan 2010 PE.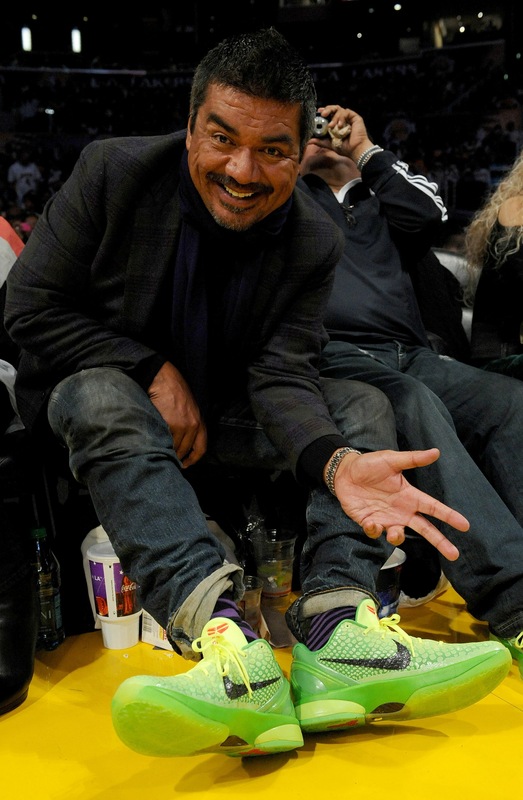 Comedian George Lopez shows off his new Kobes.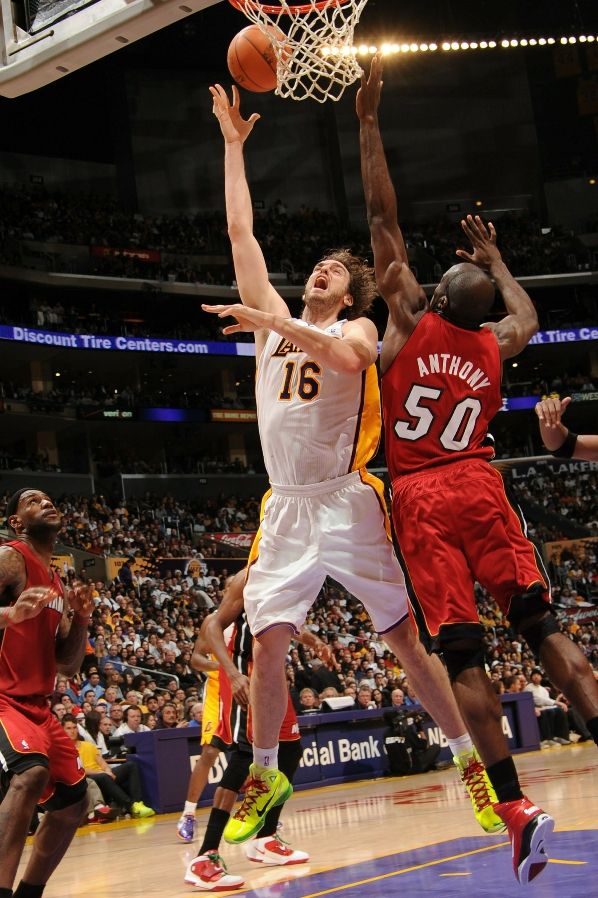 Another shot of Pau Gasol's volt-based Hyperdunk 2010 PE.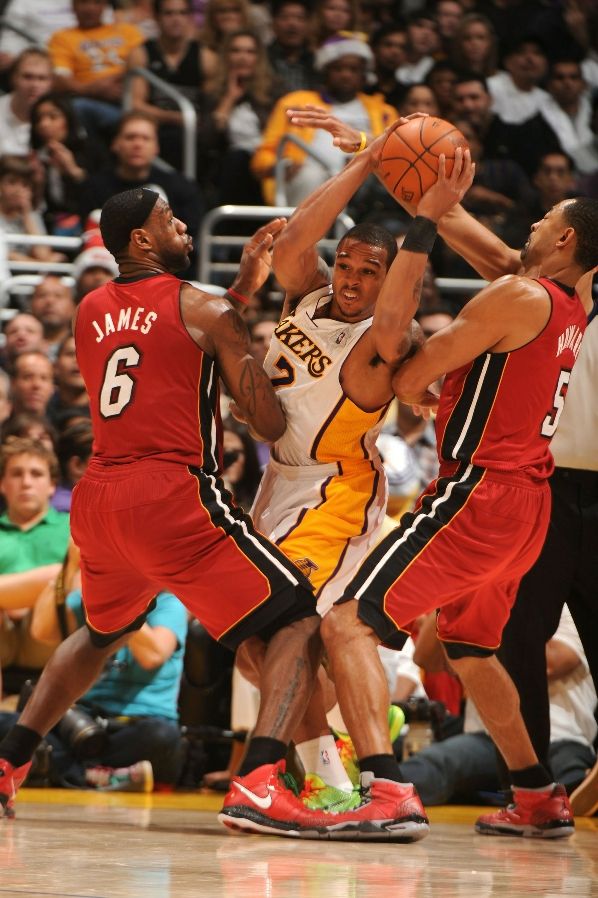 Juwan Howard (yes, that Juwan Howard) is the first to rock the Jordan Rare Air on the court.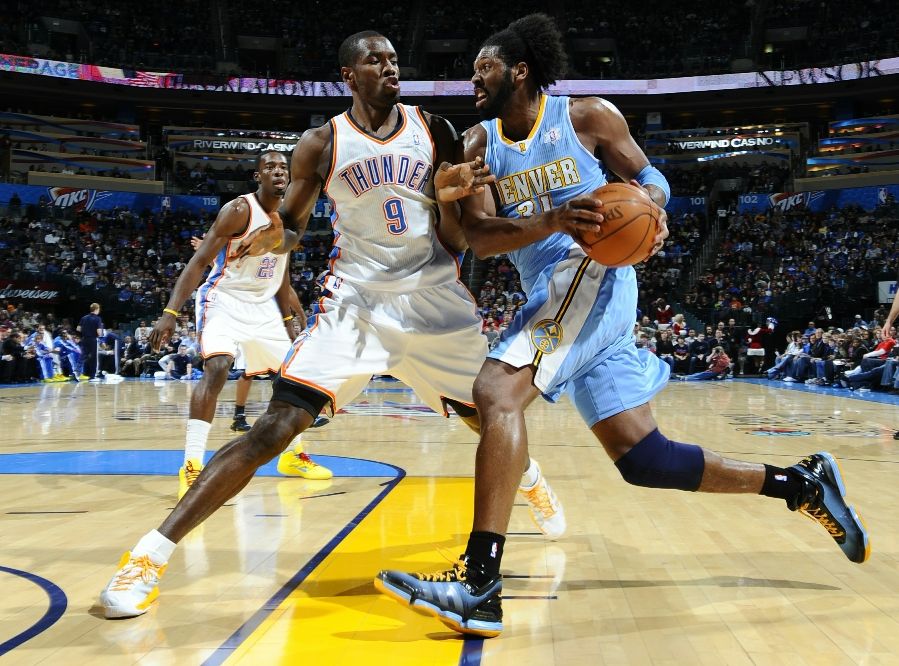 Nuggets center Nene goes to work in his adidas TS Heat Check Player Exclusive.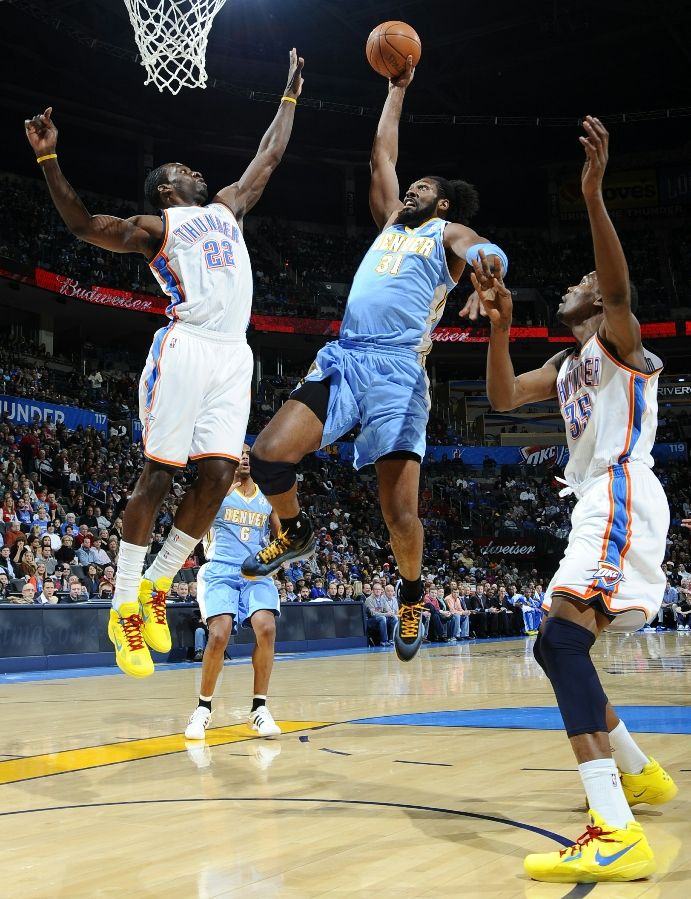 Nene's dunk is defended by Jeff Green and Kevin Durant, wearing a Hyperfuse PE and the "Christmas Day" KD III respectively.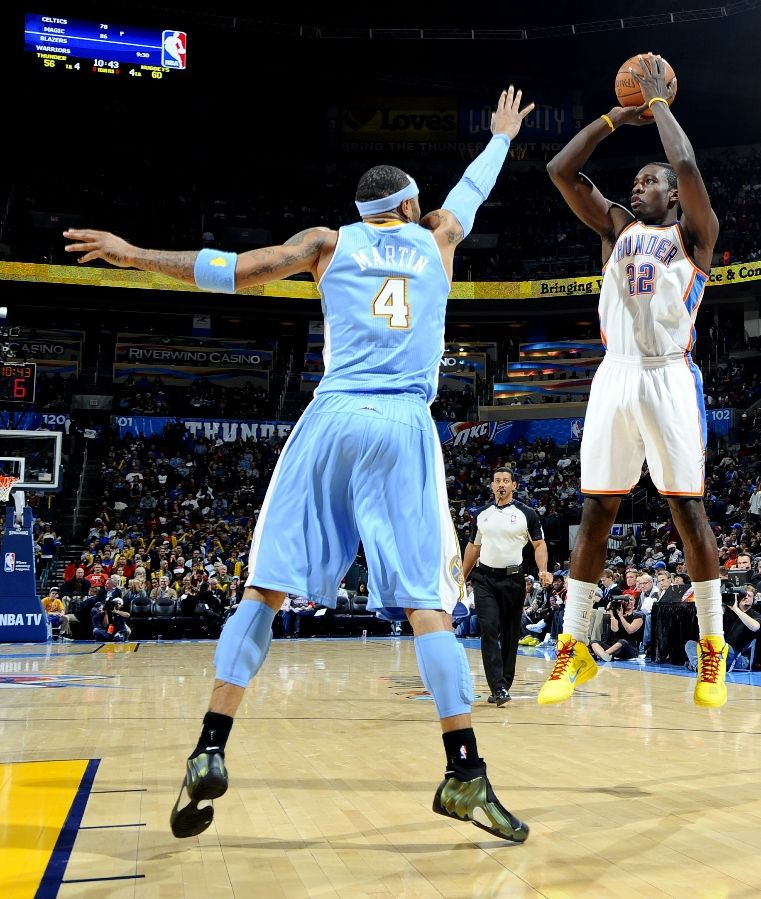 Kenyon Martin contests a Jeff Green jumper in the metallic gold Nike Air Flightposite.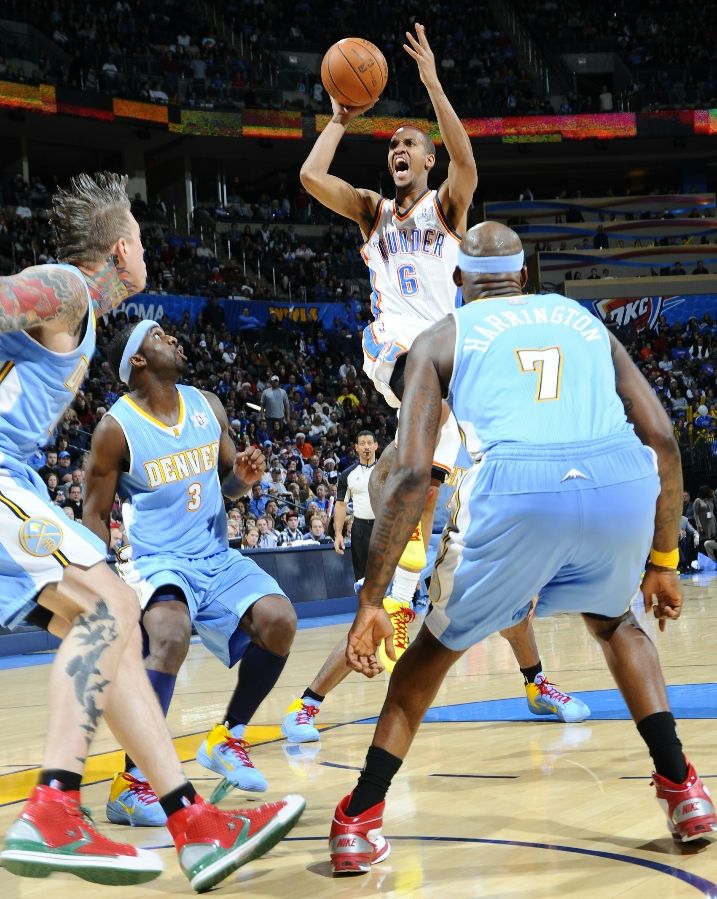 "Birdman" Chris Anderson eyes a block in a Christmas colorway of the Converse Star Player EVO.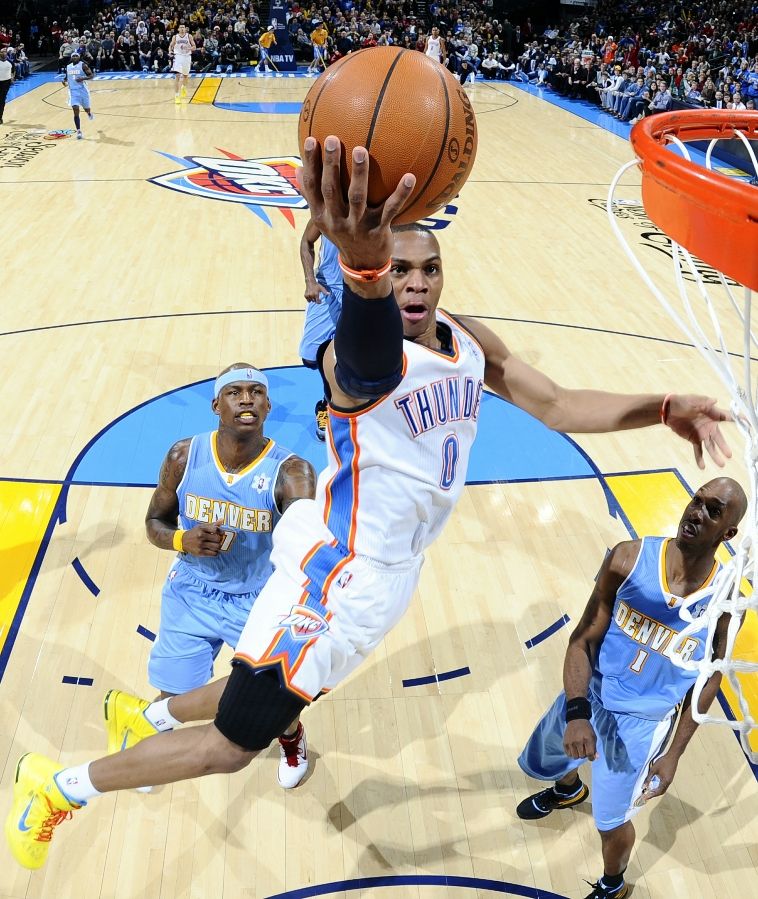 Russell Westbrook goes for a layup in the Nike Air Max Hypermadness, set to release in Spring 2011.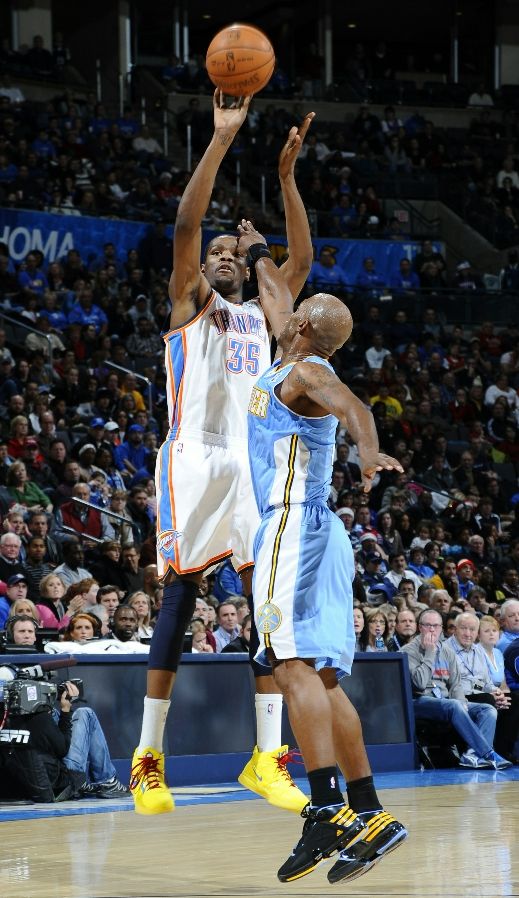 Kevin Durant dropped 44 in his "Christmas Day" Nike Zoom KD III.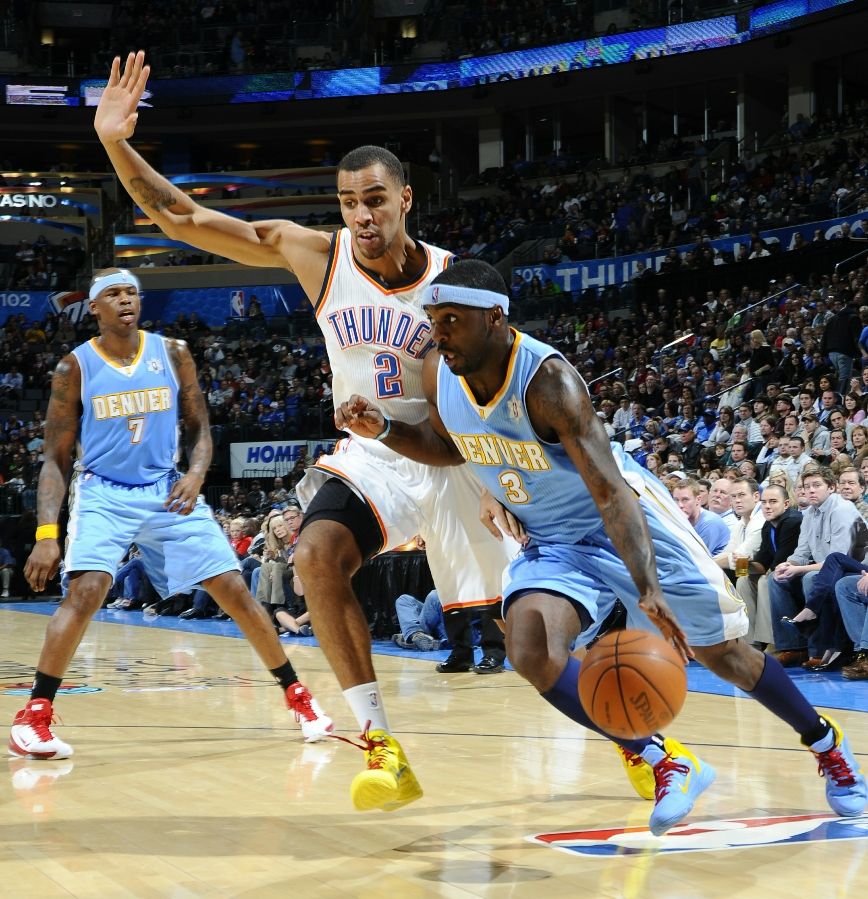 Ty Lawson and Thabo Sefolosha square off in Player Exclusive colorways of the Nike Zoom Hyperfuse.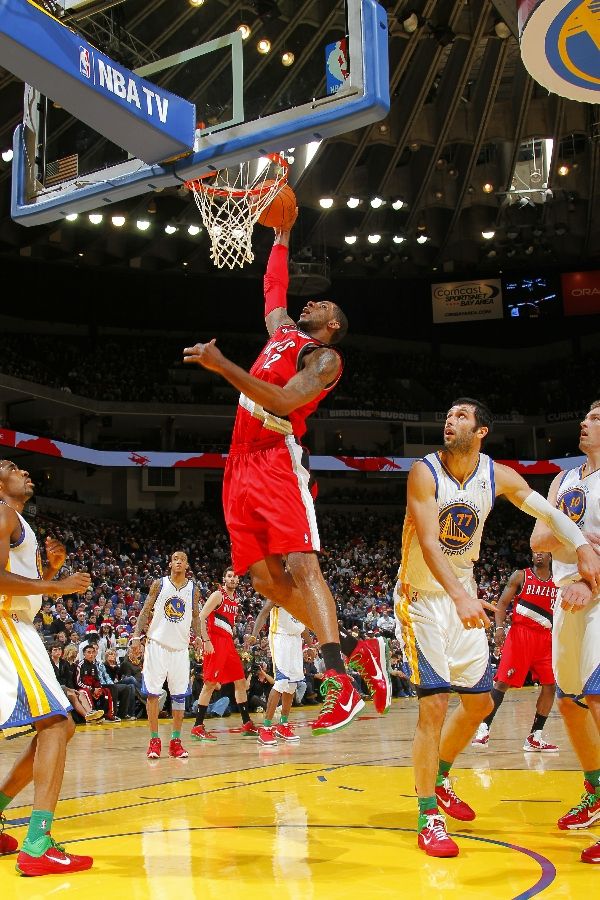 LaMarcus Aldridge dunks in a Christmas flavored Air Max Hyperdunk 2010.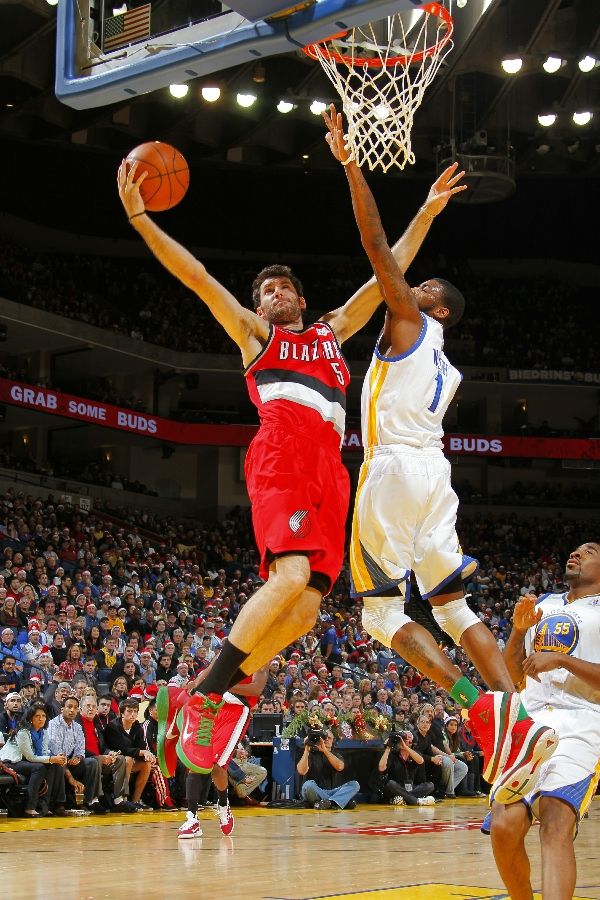 Rudy Fernandez, wearing a Christmas Hyperfuse PE, attempts a layup over Dorrell Wright in his PEAK sneakers.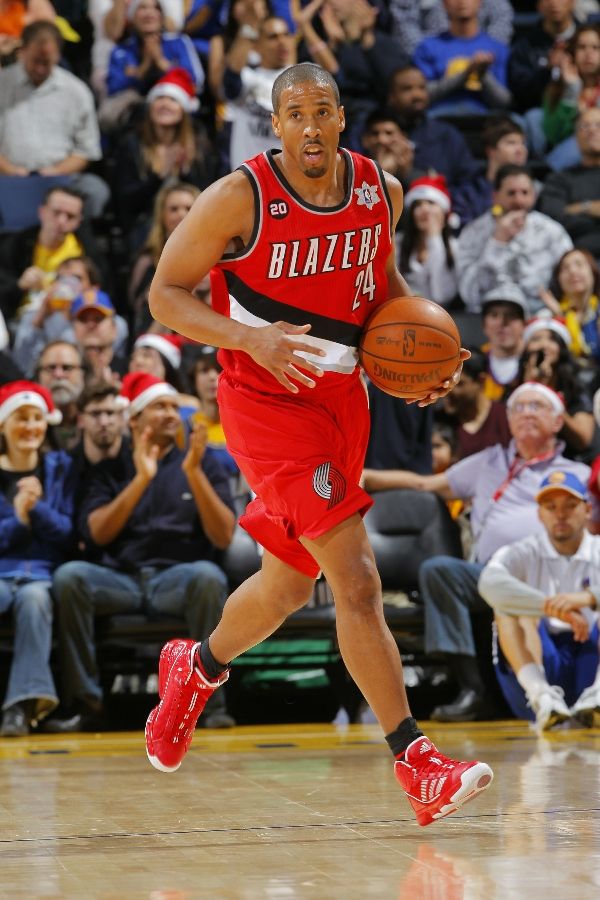 Andre Miller runs the point in a red-based colorway of the adidas adiZero Infiltrate.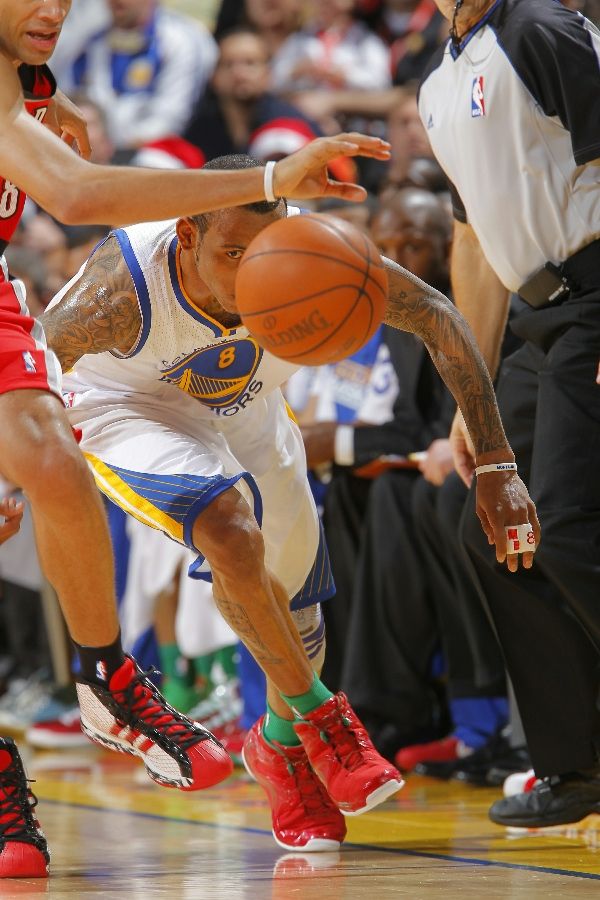 Monta Ellis tracks down a loose ball in his And1 ME8 Sovereign Mid. Nicolas Batum's Pro Model 2010 is in the background.
images via ESPN