words_Luis Sanchez
Many of us NBA fans this weekend were eagerly awaiting the several marquee match-ups set for Christmas Day. Not to be overlooked by those big match-ups, Sunday was a day that saw many exciting games around the league. Yesterday we saw the Spurs continue their amazing play with a 14-point win over the Wizards. While on the other hand, the Denver Nuggets continued their struggles without Melo, suffering a loss to the Sixers.
Other than a nice run of games on Christmas weekend, we saw quite a few interesting sneakers all over the courts. Not that we have to mention it again, but we saw Kobe debut the Zoom Kobe VI in his neon green Christmas colorway, while LeBron and D-Wade debuted the LeBron 8 V/2 and Air Jordan 2011 respectively.
Check below for a photo recap of the kicks seen all around the league on this very special weekend.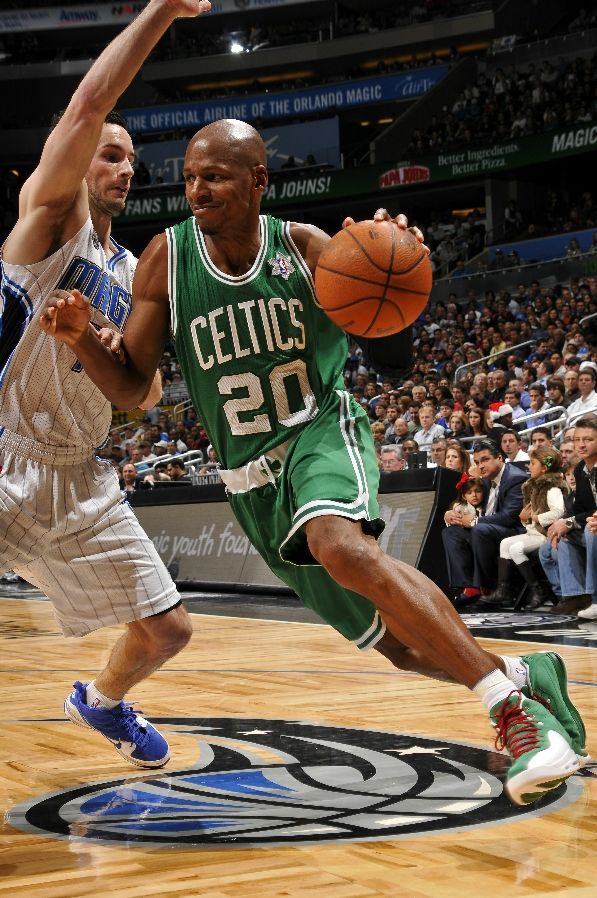 Ray Allen debuts the Jordan Hardwood Classic in a loss to Orlando on Christmas Day.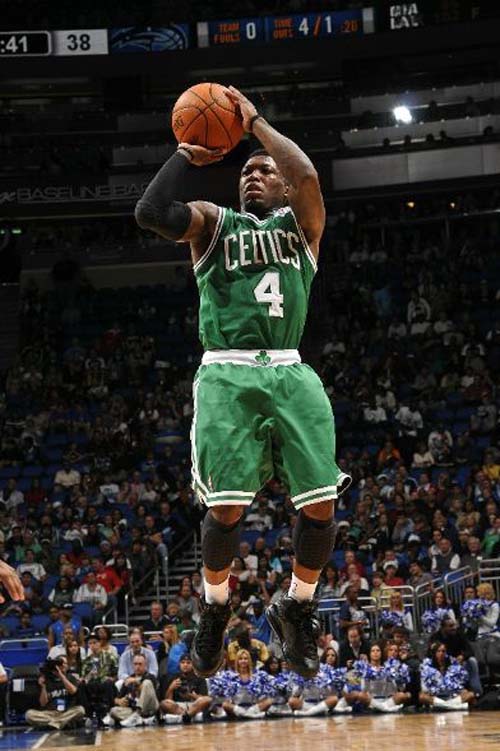 Nate Robinson in the triple black Nike Air Max LeBron 8.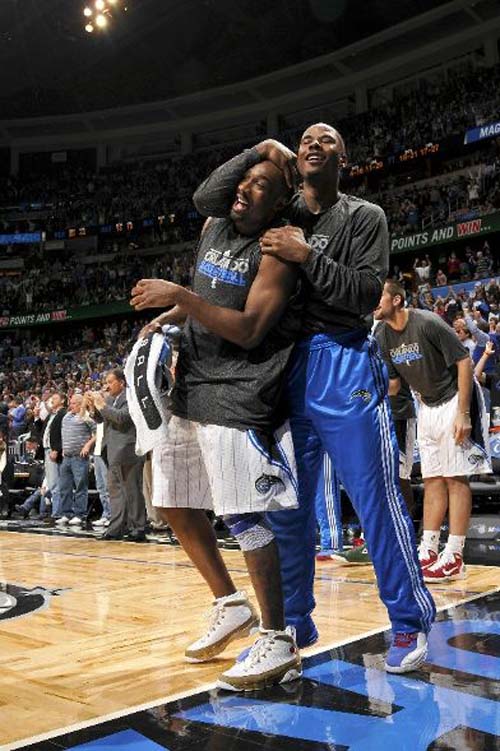 Gilbert Arenas pulls out the Premio Air Jordan retro 9 for the big Christmas Day match-up.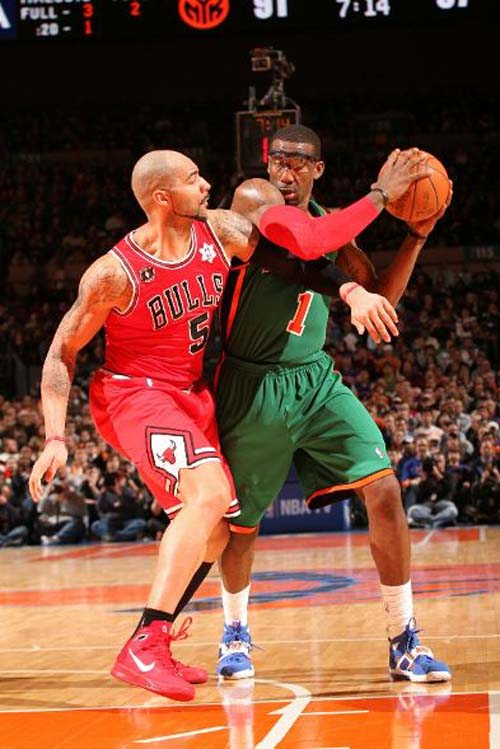 Amare Stoudemire wears the Zoom Huarache TR, while Carlos Boozer defends in the Hyperdunk 2010.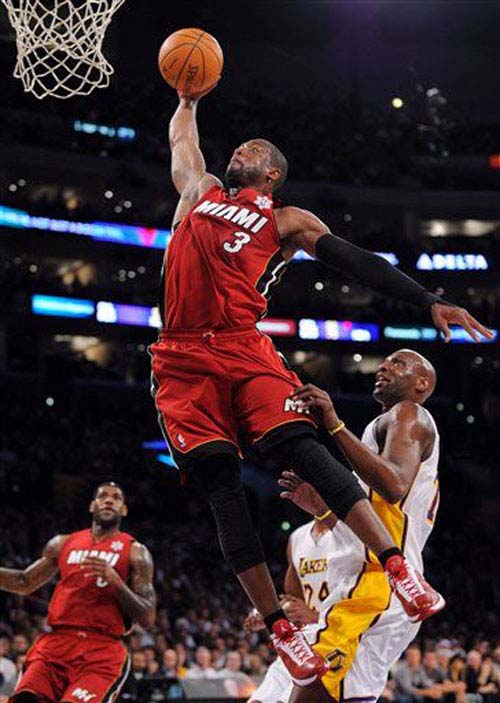 Dwyane Wade goes up for the dunk in the all new Air Jordan 2011.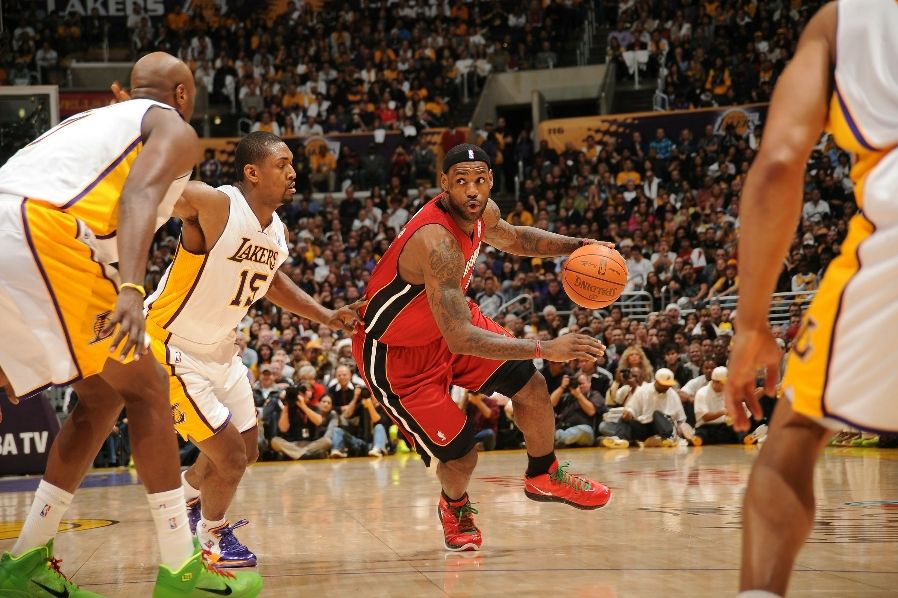 LeBron James hits the hardwood in the LeBron 8 V/2 for the first time this season.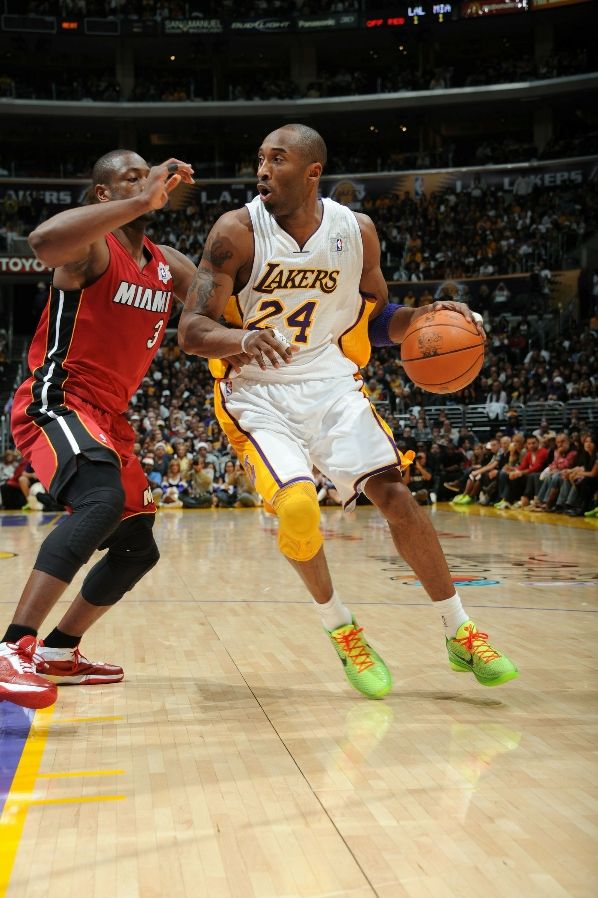 Kobe Bryant wears a special Christmas-inspired colorway of the Zoom Kobe VI.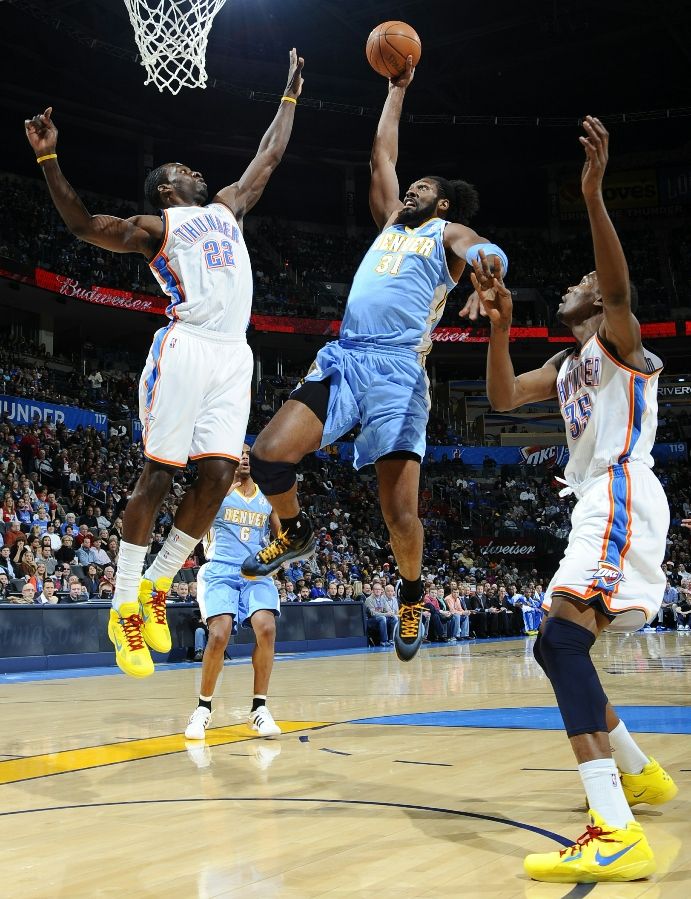 Kevin Durant and Jeff Green each wear a Christmas-inspired colorway of the Zoom Hyperfuse and KD III respectively.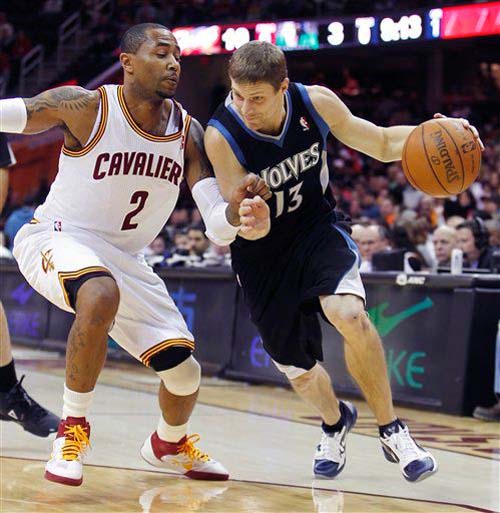 Mo Williams wears a P.E colorway of the Zoom Hyperfuse, while Luke Ridnour drives in the Zoom Kobe V TB.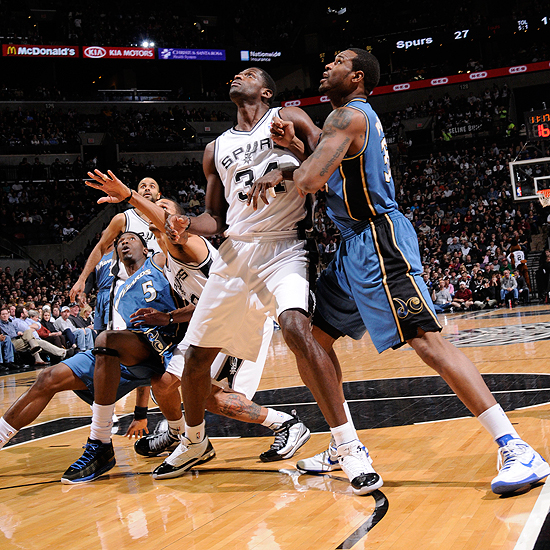 Antonio McDyess wears the Jordan One6 One7.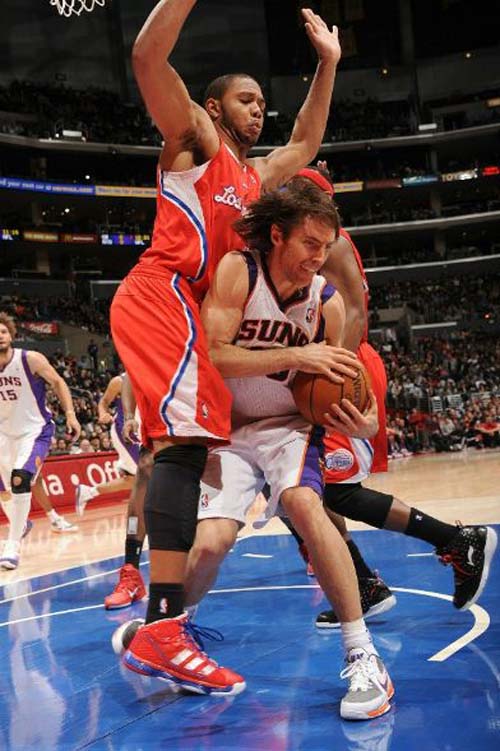 Steve Nash in the Nike Zoom Go Low.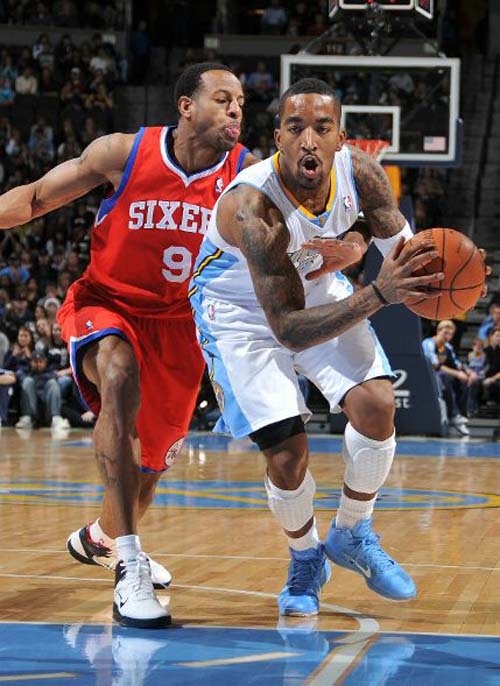 J.R Smith in the Zoom Hyperfuse, while Andre Iguodala continues to rock the Team USA edition of the Hyperfuse.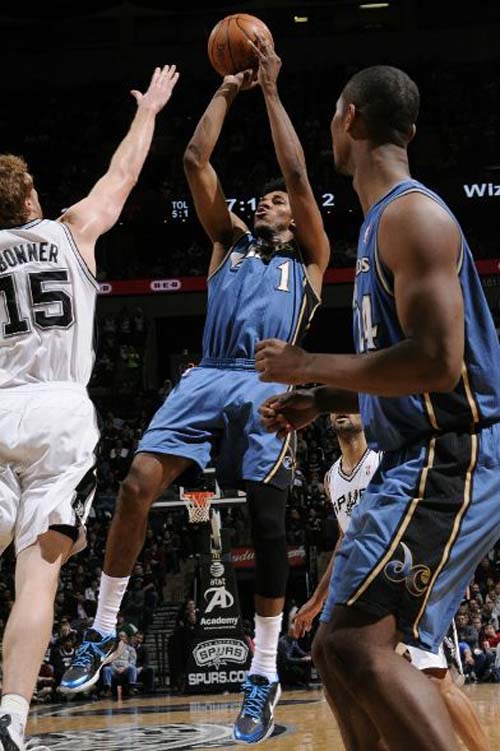 Nick Young goes up for the shot in the Nike Zoom Kobe V iD.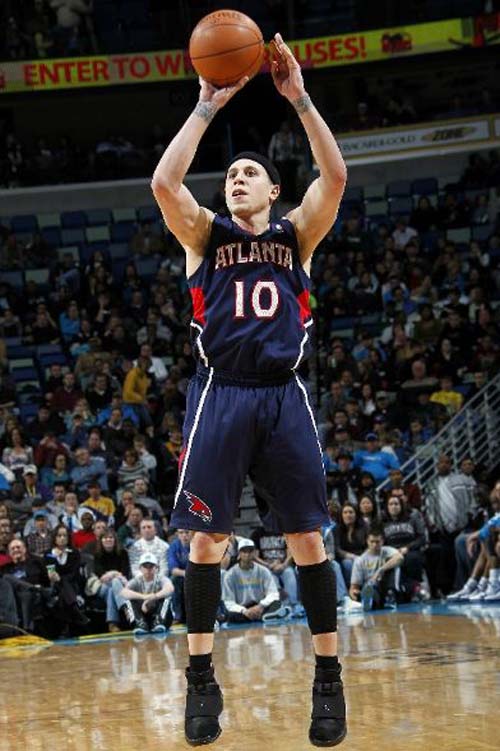 Mike Bibby pulls up for the J in the countdown pack release of the Air Jordan XX.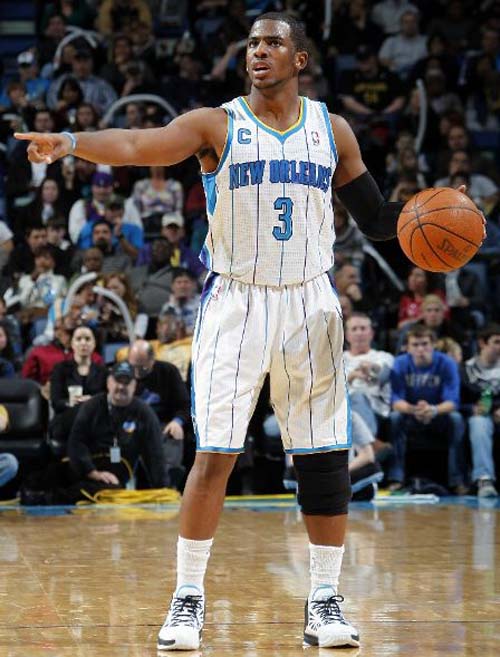 Hornets captain Chris Paul in his signature Jordan CP3 IV.