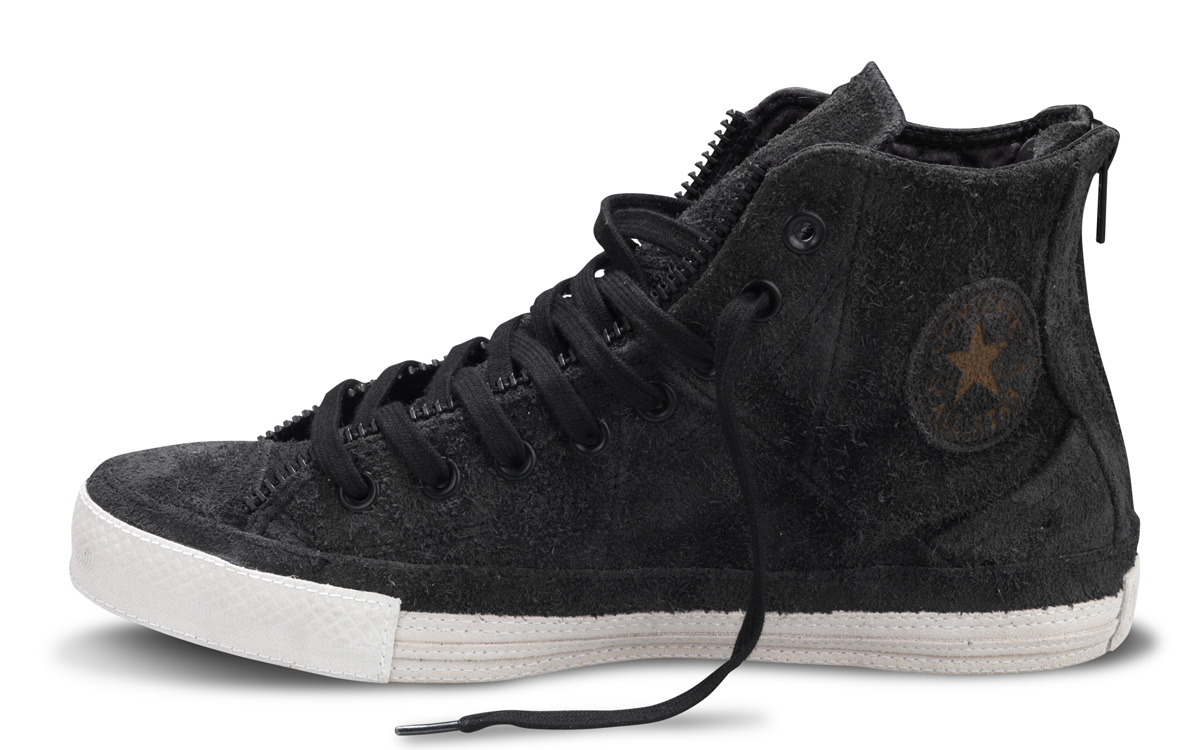 words // Brandon Richard
The somewhat parallel lives of the Schott NYC leather jacket and Chuck Taylor All-Star trace back to the early 1900s. Converse got started in 1908, while Schott followed closely in 1913. Shortly before Chuck Taylor added his name to the already popular All-Star in 1928, Schott unveiled the "Perfecto," the world's first motorcycle jacket. By the 1950s, the Perfecto had become symbolic of rebellion and teen culture that arose in the post-War era.

As seen in classic film and television, the All-Star and a Perfecto leather jacket essentially became the uniform of the rebel. The tandem particularly caught on in the New York City streetwear and punk rock movements. Today, the two classic apparel items still connect with American spirit, and are representative of the individualism promoted by both Converse and Schott.

The collaboration fuses the Perfecto jacket with the Chuck Taylor All-Star. Rugged styling of the shoe includes heavy-duty rear zip entry, zips under the laces and a patchwork of motorcycle jacket leather. Also featured is a quilted lining, snaps on the tongue and a leather rand with a clean and sharp emboss detail. Discreetly sewn on the inside of the shoe is Schott label, while the All-Star is embossed in the leather on the ankle.

Part of Converse First String, the Schott All-Star will be available in limited quantities at First String retailers on December 15th. Retail for the shoe is $200.