words & images_Nick DePaula
It's hard to imagine, but this past October 17th, the Sole Collector Forums actually celebrated their 10th Anniversary. A decade of hilarious Lounge topics, Jordan release dates to keep track of, awkward What Did You Wear Today?
self-portraits, and an amazing amount of memorable bans later . . . 10 years!!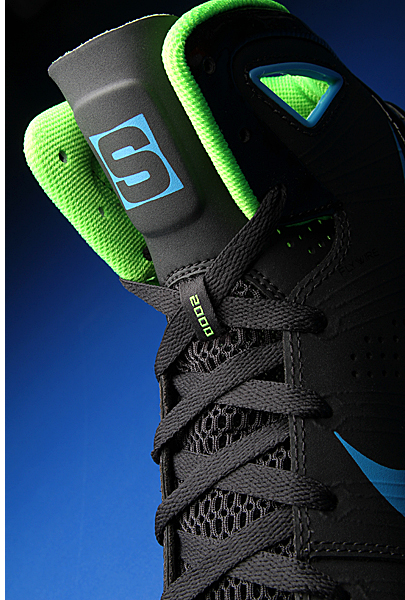 Along the way, pretty much every aspect of both Sole Collector and sneaker culture grew and evolved over the years. When the site originally launched, there were no more than a handful of Retro Jordans released each year. They were even made with real leather. (Such a time existed.) Not quite the case nowadays, as you know. Way back in 2000, Steve wore lightwashed jeans with goofy shirts tucked in (he still wears goofy shirts), Zac hadn't even thought about his first tattoo, and I was still in high school and on a strict mom-enforced $40 shoe budget. (The occasional $50 exception was made if my mom liked the player who wore them – which unfortunately meant no Barkleys allowed.)
While we've all grown up (sort of), what we learned most throughout the past 10 years is that there's something to cherish about a community where we can talk sneakers, sports and everything in between on a daily basis. Countless members have met people they'd happily call a lifelong friend, and we're proud to have seen the Forums grow year by year. It's crazy to even think about, but at the end of the first year, there were just 700 members. And now? We just topped the 200,000-member mark.
To help celebrate the dual milestone that Sole Collector hit this fall, we worked with the good folks at Nike Basketball on a special commemorative version of the Hyperdunk 2010. There's a nod to the Forum timeline that can be found in the "2000" and "2010" hits on the tongue, and you'll even see a few "200K" touches throughout, both at the heel and on each eyestay's welded dubret. (That's really fun to say over and over again: welded dubret.)

As for the colorway, we wanted to push towards the future and go with an entirely new look. Practically all of the colorways available at retail feature a full-color upper. So we decided to go a different direction: Matte upper. Tonal Swoosh. High gloss midsole. The Anthracite/ Vivid Blue/ Electric Green colors of the shoe can also be found throughout our new fully integrated website skin, now including both SoleCollector.com and the SC Forums all under one e-roof. Much like the Hyperdunk 2010 itself, we wanted to look ahead to what the next 10 years will hold and go a new direction. Plus, you're probably sick of purple.
Only a very limited number of pairs were created, and these won't be releasing. The good news is that pairs will be given to several members of our Forum team as a thanks for their support over the years. It's the work of our Admin & Mod team that's helped this place become what it has. Also, you can join in on the celebration and live it up 10 Years | 200,000 Members style with a special-edition SC Forums T-shirt, available at Store.SoleCollector.com. As an added touch, you can even customize the shirt and add your screen name.
Here's to another 10!