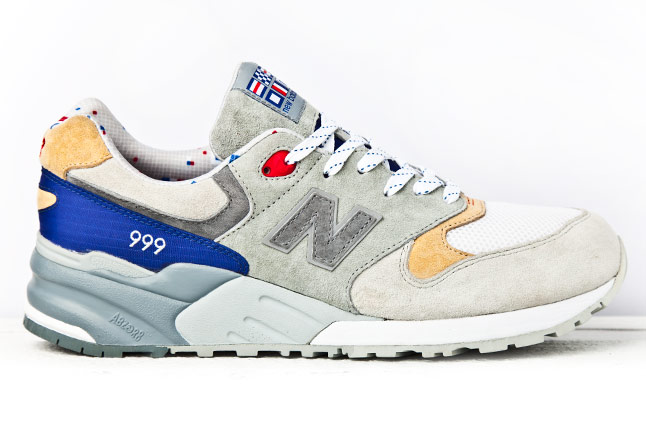 words_Brandon Richard
A little over 47 years since his passing, President John Fitzgerald Kennedy remains one of the most beloved leaders this country has ever known. Looking to salute our fallen leader, Frank Rivera and the Concepts crew in Cambridge teamed up with New Balance on a runner that would link one of Kennedy's true passions and a little of their own heritage. Using New Balance's 999 model, they chose to run with a 'sailing' theme, a straight forward salute to his fascination with New England's rich sailing history.
President Kennedy was an avid sailor, tracing as far back to competitions he won as a young man. He'd later go on to serve in the United States Navy during World War II, earning the Purple Heart and receiving the Navy and Marine Corps medal for his heroism in the rescue of his crew. All of his exploits as a sailor are caught on the Concepts x New Balance shoe.
An assortment of materials were selected for the Kennedy, including grey and tan suede, white mesh and blue ripstop nylon. Red, white and blue accenting appears throughout, including Concepts flag logos on the tongue and a pattern on the inner liner. Each pair comes with a custom mesh bag and will be available in March 2011.
via Sneaker Freaker