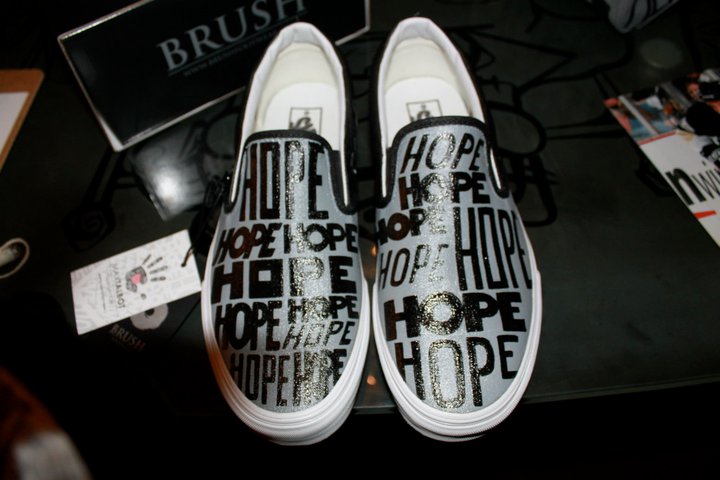 words_Brandon Richard
Benjamin Smith, artist and founder of Brush Footwear, recently teamed up with Pittsburgh Penguins center Max Talbot and the Max Talbot Foundation on a project to help children impacted by the disastrous earthquake in Haiti. With this project, Smith has donated 1,500 pairs of canvas slip-ons to the foundation. Now, children from the foundation will paint on the shoes before they're sent off the Haiti. In addition, several of Talbot's Penguin teammates have also painted on slip-ons, which have been auctioned off with proceeds going toward building a new orphanage in Haiti.
Smith, who says the concept of Brush is to fuse traditional art and the art of fashion, wanted to launch this project so that he could promote art to children in a new way and also send their work to Haiti to benefit individuals trying to survive in these difficult times. Brush Footwear, a new company that Smith started this fall, was also instrumental in helping the Max Talbot Foundation take shape. In addition to designing the logo, Smith designed several charitable items for the foundation's launch event back in November.
You can find out more about Brush Footwear and the projects Smith is working on by visiting the Brush website.