words_Brandon Richard
We're in the middle of that transition from the steamy weather of summer to the frigid temperatures of winter. Making sure you're outfitted properly for the new season, DC Shoes has unveiled their new Winter Essentials Collection for both men and women. Whether you're partaking in winter activities like snowboarding or just trying to maintain body heat during casual wear, DC has you covered.
First up is the men's collection. The centerpiece for this line is the Youkki Snowboarding Jacket. The Youkki is leather bomber jacket injected with water-resistant silicone. It comes in shadow grey with black trim. In addition to the Youkki, men are supplied with the water-repellant Ventron glove and two boots. The Lieutenant and Mallard are both water-resistant, and feature PERFORMALITE and Airbag technology.
The women are recipients of the 10k weather resistant Brixen long jacket. The Brixen also features a novelty belt around the waist and removable faux fur hood. Speaking of faux fur, the plush material lines both the SE and LE versions of the women's Chalet boot. The Chalet, like the rest of DC's winter releases, is constructed of water-resistant materials. Last, but certainly not least, ladies can keep their fingers warm with the Lear performance mitten.
All of these styles, and more, can be purchased now at DC Shoes.
Youkki Bomber Jacket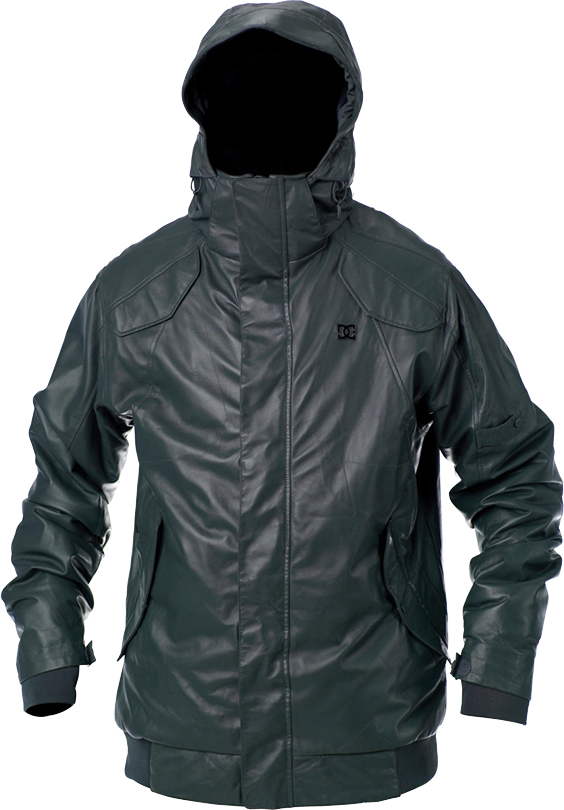 Ventron Glove
Lieutenant WR Boot
Mallard WR Boot
Brixen Jacket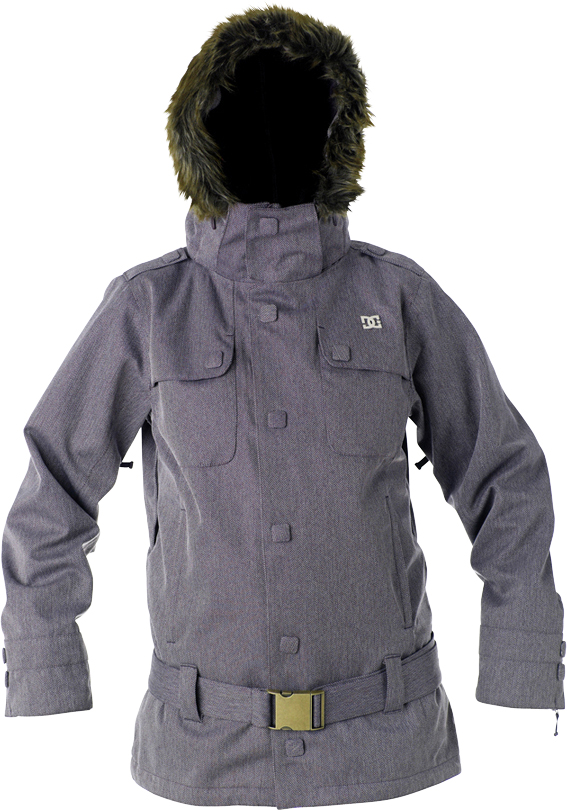 Lear Mitten
Chalet LE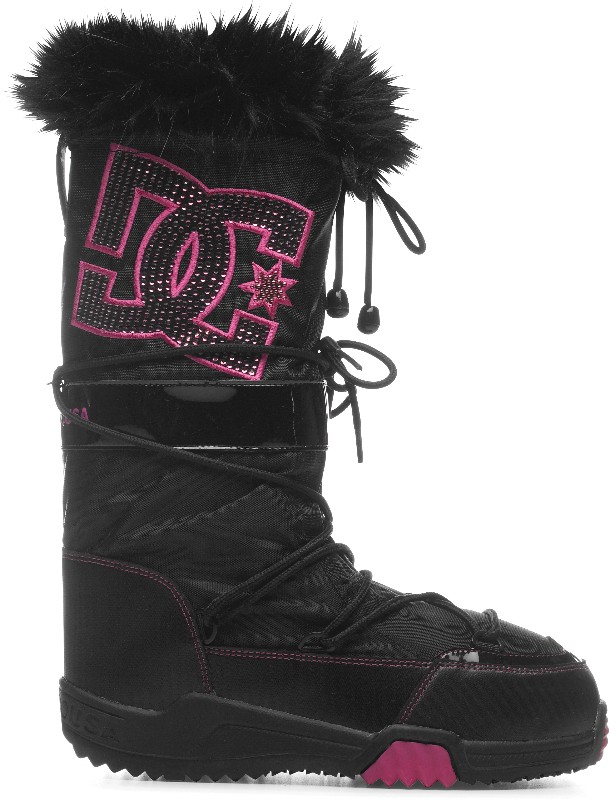 Chalet SE