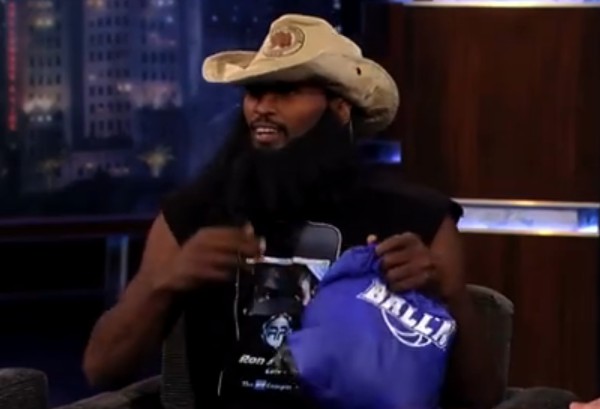 words_Brandon Richard
Often described as a man with multiple personalities, Ron Artest has seemingly worn a different brand of sneakers for each one. Also, much like his personality, he's typically chosen brands that were outside the box in comparison to the rest of the market. Artest even drew some criticism from Lakers Coach Phil Jackson, who blamed Ron's Plantar fasciitis woes on PEAK sneakers. So after winning a championship while wearing PEAK shoes, what does Artest do? He shows up this season wearing a new brand. Making sure Coach Jackson's hair turns a lighter shade of grey this season, Ron chose another outside of the box brand that few people have heard of - Ball'N.
Ball'N is an upstart footwear and apparel brand started by Chicago's Rodney Jeter in 1991. Their mission, as stated on their website, is to "create authentic athletic apparel and footwear that support the development of athletes in their everyday lifestyles." Next spring, Ball'N will introduce their new line of footwear and protective gear based around d3o technology. The d3o Technology is a lightweight flexible shock absorption material that is stiff on immediate impact, offering a high level of protection along with performance. Prices on the sneakers range from $50-$100.
The shoe we've seen Artest wearing during the preseason is Ball'N Lay-Up. The Lay-Up sports a low-cut, synthetic material build on the upper, perforated toebox and tongue, mesh inner lining and d3o protection. We have clear photos of 4 colorways for you today. No word on exactly when the Lay-Up will be available, but we'll keep you posted. In the meantime, tell us what you think about Artest's excessive brand switching and the Ball'N shoes below.
images via Ball'N, Yahoo, Ron Artest and ABC