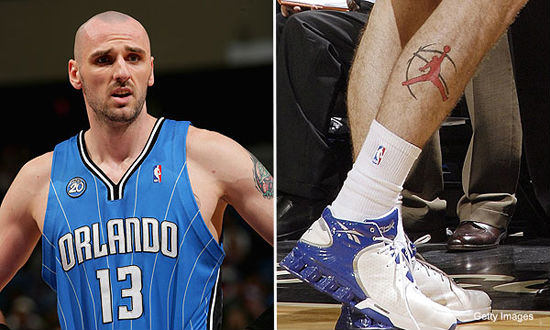 words // Nick DePaula
After one of the more odd marketing standoffs of the season took place last June, in which Reebok gave Orlando Magic Center Marcin Gortat the orders to cover his Jumpman tattoo during the NBA Finals, or else, it appears as though the two sides were never able to repair their rocky relationship since, and now Gortat has been spotted rocking a Nike bandana around Magic facilities.
"I've been wearing it 4-5 years now, and it helped me get to the NBA," said Gortat at the time of the tattoo controversy. "They didn't say anything about it when I signed the contract, so it's not going anywhere. I don't think they are paying me enough to take it off."
As it turns out, Reebok definitely wasn't paying him enough by the standards of anyone who knows anything about monetary value, as they were actually paying him absolutely nothing, and instead just sending Gortat free sneakers for the season. While it's tough to argue Gortat deserved any kind of endorsement deal beyond a merchandise contract, he's since proven himself to be a dependable backup center in the league, and was recently rewarded with a 5 year, $34 Million contract to return to the Magic. Once the new season approaches, you can expect to see Gortat wearing team product from Nike Basketball, as the chapter of his life involving Reebok is now over.
Source: CNBC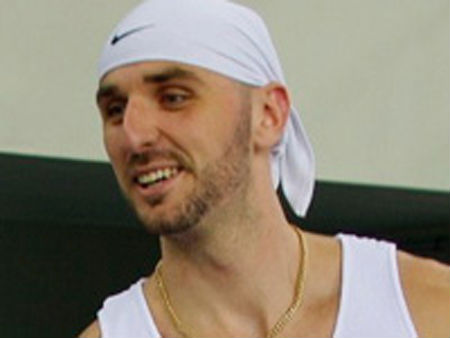 After word came out last June about the Gortat and Reebok controversy, we took a look at players in the league that were also branded with another company's logo other than their current endorser.
You can also add rookie Jordan Hill to the crew of Jumpman-donning players — though he currently wears Nike. Oh yeah, and his name is Jordan.