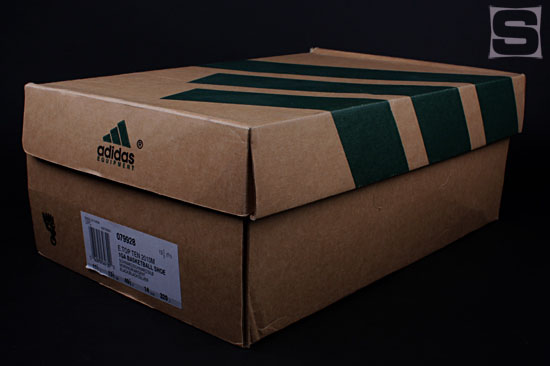 Life was quite different for Kobe Bryant over a decade ago. As a rookie, the young prodigy was still trying to figure out how to fit in with his older teammates, how to balance the shift from Prom to the Pros, and oh yeah, he was kicking off his budding career with another brand, having signed a deal straight out of High School with adidas Basketball, masterminded by prep guru Sonny Vacarro. With Antoine Walker, Tracy McGrady and Bryant the three stars of the future that Vacarro hand selected for the Three Stripes (two out of three ain't bad…), each wore the adidas EQT Top Ten 2010, a futuristic look at the brand's new Feet You Wear concept, debuted a season earlier in the EQT Top Ten 2000.
It appeared to be a goofy concept at the time, as Feet You Wear didn't quite connect with people looking for giant air-bags and other visible cushioning contraptions, but as we've now seen today with Nike's heralded "Free" campaign, adidas was certainly onto something when they introduced barefoot-inspired athletic footwear in 1995. Originally developed by Frampton Ellis, Feet You Wear hoped to mimic the natural motion of an athlete's foot while providing greater court feel and great control of one's movement during play. "I noticed that when you're barefoot and you roll your foot, your ankle is perfectly stable," Ellis said in a 1996 interview with The New York Times. "But with a shoe, you roll up on the edge of the shoe and teeter-totter. The right angle of the shoe sole torques your foot and puts unnecessary strain on your ankle."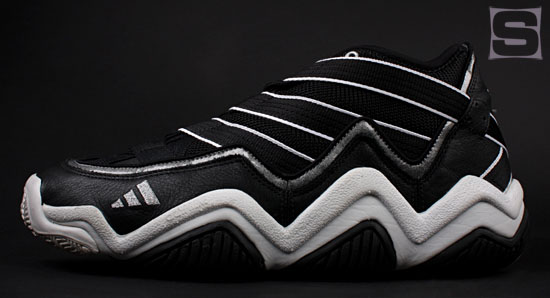 In finding such a fundamental problem with common footwear, Ellis devised the framework that is now known as Feet You Wear, and licensed the concept to adidas. Shortly thereafter, a full line of running, basketball, turf football and cross-training shoes were released under the Equipment umbrella featuring Feet You Wear, full with a playful logo designed after the outsole's common main pods. The principles of the concept were pretty straightforward, as the shoe was built on an entirely new last that sat lower and closer to the ground, and the flex and motion of the outsole during play aimed to offer added cushioning and control unseen in more traditional constructions.
While adidas didn't eventually continue on with new styles in the Feet You Wear line, after ending with the KB8 III in 1999 due to legal complications stemming from licensing issues with Ellis, the EQT Top Ten 2010 remains a classic mid-90′s basketball shoe that perfectly captures the era of flowing and organic footwear. Barefoot principles may be all the rave now, but it was the Feet You Wear concept that broke ground first in 1995 with the novel podular approach and re-engineered last to allow for truly revolutionary lower-court feel and natural movement.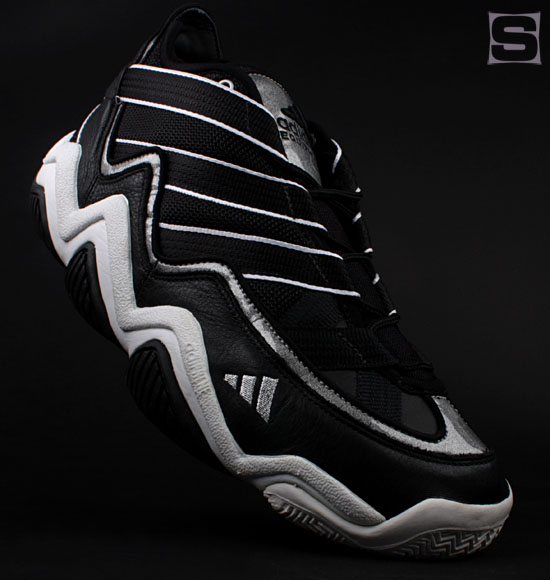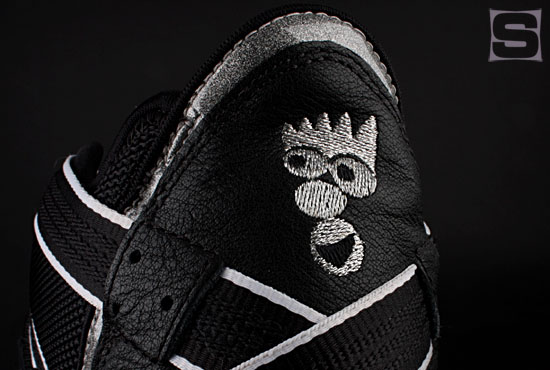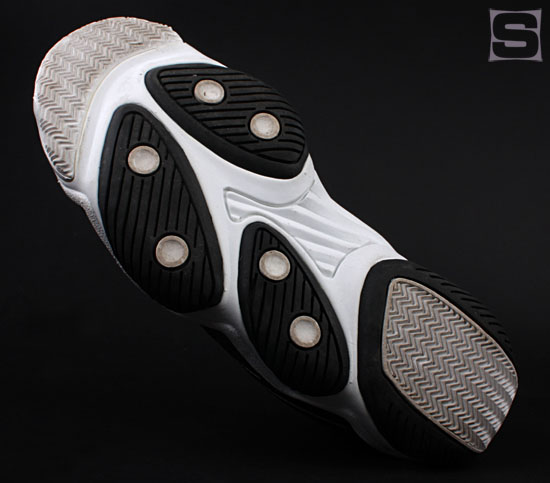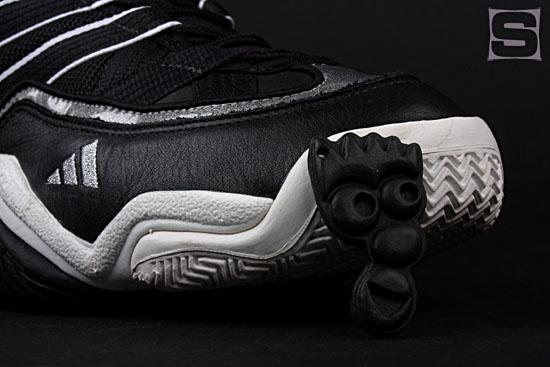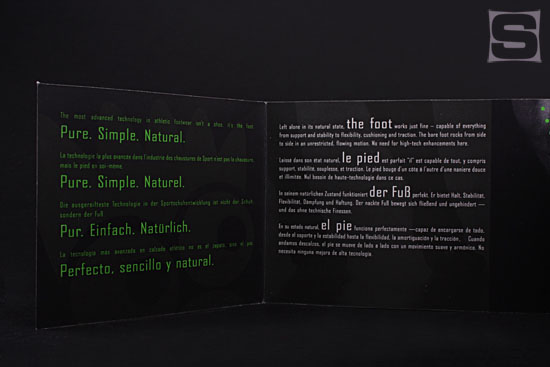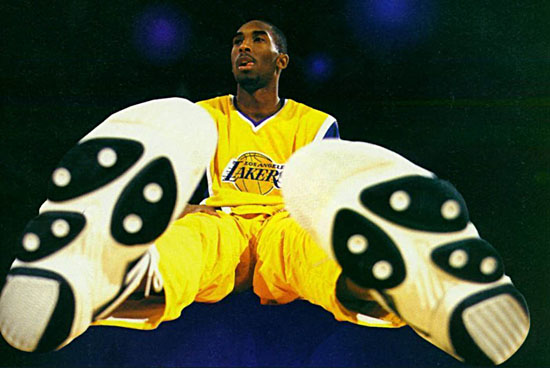 Wallpaper — Click to enlarge!