As Tim Duncan calls it quits, one of his old adidas Player Exclusives influences a new collection of cleats for the brand's football range.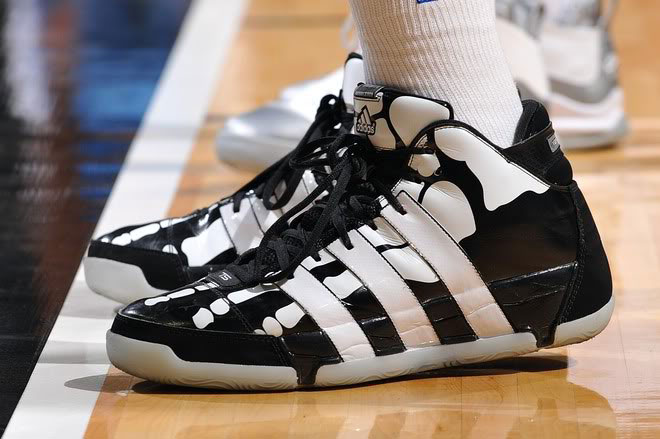 With Halloween nearing, adidas gears up for the holiday with a special collection of "Unearthed" cleats for its football athletes. The 2017 Freak x KEVLAR and adizero 5-Star 6.0 bear 3-D skeleton graphics that showcase the bones of a foot as it would appear in an actual cleat. The patterns follow an anatomical truth to give a realistic view of the foot in action. Also, as shown by Super Bowl 50 MVP, they glow in the dark.
The freaks come out at night! S/O @adidasfballus for the #Unearthed cleats! #teamadidas pic.twitter.com/9CoxFIwUDF

— Von Miller (@Millerlite40) September 22, 2016
The good news for fans is that the "Unearthed" Pack isn't just for adidas athletes — both cleats will be available to purchase at adidas.com on Oct. 10.