So i order these AM90 ID a month back, with doing them like space jam in mind. But Nike does not have the option to make them look like the space jam as much as i did. So a little work was put into these to make them look good.
Don't know if you notice, I painted the accent of what shoe blue, the left shoe is still untouch: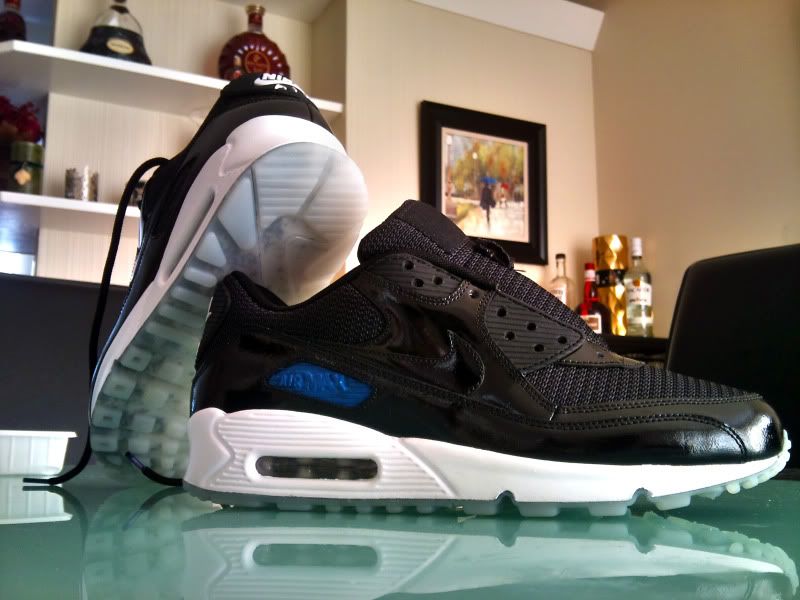 Click to show pictures
i came up with this idea for a am90 id with custom work, after customizing my am90 ID to space jam color.
They are Tiffany Dunks Inspired... So i would call them the TiffMax 90
the all the black parts of the shoes will feature pattern leather, might add in the crack print later on?
all the Tiffany color will be originally white mesh, so mesh dying would be require to make this work.
let me know your thoughts on these, should i do it?
and if anything, where would i get tiffany color dye for mesh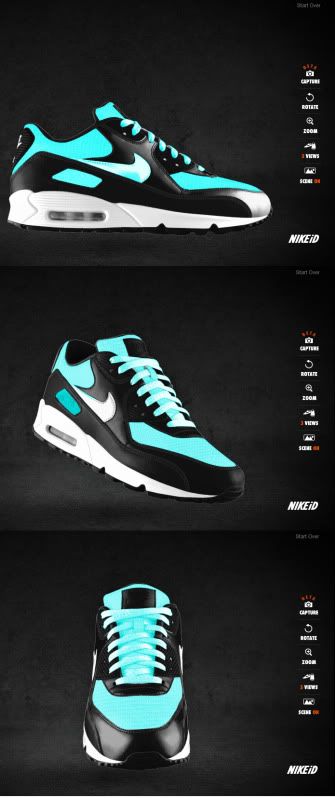 Click to show pictures
Last edited on 23rd March 2012 13:53 edited 1 times in total