So this is the second version of the beloved UNDFTD theme Nike Blazer SB.
I have received a lot of great feedback about the original design and the shoes sold out in a matter of days so i decided to put together another small batch of this shoe and allow my customers to have a chance to purchase them. The one thing a lot of the customers wished for on the previous pair is that the shoes would be a more olive color then a more brownish leather that i used, so i made it happened.
These shoes are made with different materials. The shoes are fully HAND sewn as always.
The kicks feature:
1) Fully HAND sewn upper
2) 1000 Denier Cordura Nylon body (highly abrasion resistant, waterproof, dirt repellent, breathable)
3) Rhino skin black leather
4)Orange contrast stitching on the swooshes
5)Olive stitching on the upper
6)All edges are wrapper for a premium look
7)Custom HAND stitched heel tabs with orange stitched UNDFTD logos
8)Black metal eyelets
9)Suede toe cap and heel strip
10) Custom printed Nike logo shoes laces
The kicks are limited to 6 pairs worldwide and available for pre-order at my web-store:
http://freshandflycustoms.bigcartel.com/product/nike-blazer-sb-undftd-version-2
Check out more detailed pics's on my blog:
http://www.thefreshandfly.com/2011/09/nike-blazer-sb-undftd-take-2.html
Click to show pictures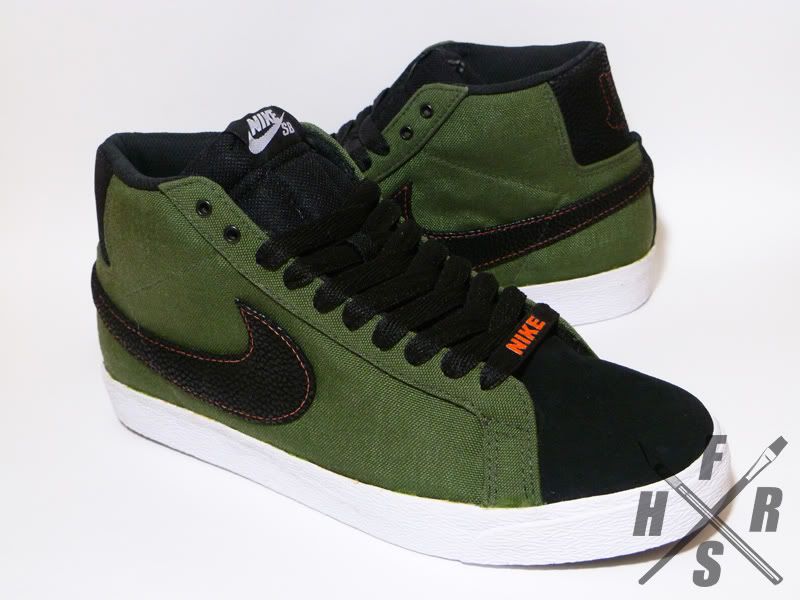 Click to show pictures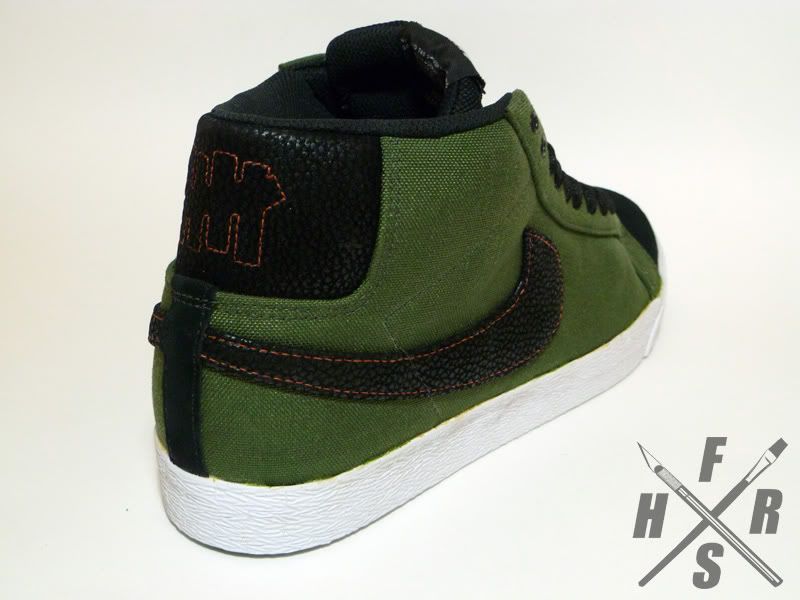 Click to show pictures

F&F TUMBLR
F&F Web Store
F&F Blog
F&F Facebook
Twitter: @Desp1

MIGHT TAKE YOUR CUSTOM SNEAKER ORDER